Reminiscences of Sri Lanka's tea industry
By Tiran Peiris
View(s):
History of tea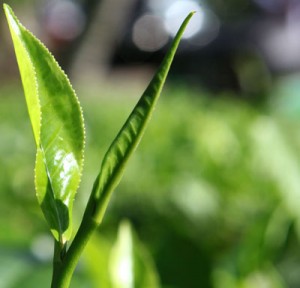 Shen Nong, whose name means the 'Divine Farmer' and who is considered as the ancient Chinese Father of agriculture, discovers tea. According to the legend, one fall afternoon, Shen Nong decided to take a rest under a Camellia tree and boiled some water to drink. Dried leaves from the tree above floated down into the pot of boiling water and infused with the water, creating a pot of rea, marking the first every infusion of the tea leaf.
Intrigued by the delightful fragrance, Shen Nong took a sip and found it refreshing.
Since Shen Nong's discovery, tea has been grown and enjoyed throughout the world.
In the beginning, tea was used in ritual offerings. Then tea leaves were eaten as a vegetable, or used in medicine. Until the Han Dynasty more than 2,000 years ago, tea was a new drink.
During the Sui Dynasty (581-618), tea was used for its medicinal qualities.
In the fourth and fifth centuries, rice, salt, spices, ginger and orange peel, among other ingredients, were added to tea. In the Tang Dynasty (618-907), tea drinking became an art form and a drink enjoyed by all social classes.
Tea became a popular drink in Buddhist monasteries after the caffeine proved to keep the monks awake during long hours of meditation. For this reason, many monasteries cultivated vast tea fields.
According to Sri Lankan archives, in 1824 a tea plant was brought to Ceylon by the British from China and was planted in the Royal Botanical Gardens in Peradeniya.
In 1841 Maurice (born Moritz) De Worms went on a voyage to China and brought back a few cuttings. They were China Jat and duly planted on Rothschild Estate (now managed by Pussellawa Plantations). In the same year the then Government obtained two consignments of plants from China and Assam. Those from China were planted on Rothschild Estate and the Assam variety on Penyland Estate, Dolosbage.
In 1863 the Worms' brothers retired from Ceylon. By this time they owned 12 properties, the largest of them Hopewell-Hunugalla was over 2,000 acres in Dimbula. Worms-Badulla was 904 acres (later Keenakelle); Condegalla in Ramboda was another. In all there were 7318 acres which were sold off for £157,000, according to the archives. However, James Taylor made his name as the "Father of Ceylon Tea" by planting tea commercially on Loolcondera Estate in Hewaheta in 1867.
Way forward for tea industry
The industry should focus on value not the volume whilst focusing consumer demand by:
 Mainly focusing on the "health benefits" viz organic and inorganic green tea which are medically proven for immunity and detoxification of the human body.
 Producing and marketing organic green tea and black tea since the world demand is growing rapidly
 Promote hand-made tea preferably organic which could be sold at an exorbitant price.
 Give prominence to "specialty" green and black tea.
 Produce more fusion tea which blends with fruits and Ayurveda herbs and has many health benefits.
 Produce tea wine.
 Promote carbonated tea.
 Refuse tea-based energy drink (already experimented with green tea refuse – project in hand).
 Bio-energy with tea refuse.
 Extraction of polyphenols which could be used for pharmaceuticals, beverages, cosmetics, confectioneries, etc (already experimented with green tea powder – project in hand.)
New types of green tea products:
 Green tea has various components such as catechins, caffeine, amino acids vitamins, flavonoids, polysaccharides, fluorine, etc that are important for a healthy body.
 Recently, in addition to the drinking of tea, wider application for tea and its components is being developed. And tea's antoxidative, antibacterial, deodorant and other properties are being put to use in various fields such as the beverage market, dietetics and daily life implementation. New types of goods which are made from tea or its components are becoming increasingly popular.
 Among new products are green tea cotton used to produce socks, t-shirts, polo shirts, towels and undergarment while in confectionery, there is candy chewing gum and biscuit.
Food for thought
 Adding milk to tea will block normal healthful effects viz "Casein" from milk binds the molecules of tea (plant-based soya milk is good).
 Water pH should be checked before supplying tea to any country).
 Tea is a zero-calorie beverage.
 Repeatedly boiling (tea) in the same water strips it of some of its oxygen and nitrogen, resulting in a dull beverage.
(The writer has been involved in the tea trade as a tea taster, planter and the green tea industry for more than 20 years and could be contacted on tiran@melfortsanquhar.com)
Various stages of the local tea industry

1854 – Establishment of the Planters' Association of Ceylon. 

1867 – James Taylor plants the first 19 acres of tea in Loolecondra Estate near Kandy, Ceylon and this marked the birth tea industry in Ceylon (Sri Lanka). 

1873 – Export of Sri Lanka's first tea consignment of 23 lbs from Loolecondra Estate to London. 

1877 – Manufacture of first "SIROCCO" tea drier by Samuel C. Davidson. 

1880 – Manufacture of first tea rolling machine by John Walker & Co. 

1883 – The first public Colombo Auction was held at the premises of Somerville & Co on July 30 under the auspices of Ceylon Chamber of Commerce. 

1892 – James Taylor, aged 57 years, dies in Ceylon on May 2. 

1894 – Formation of the Colombo Tea Traders' Association. 

1896 – Colombo Brokers' Association was formed. 

1915 – Thomas Amarasuriya, first Ceylonese to be appointed as Chairman of the Planters' Association. 

1925 – Establishment of the TRI (Tea Research Institute). 

1932 – Formation of the Ceylon Tea Propaganda Board. Export of poor quality tea is prohibited. 

1934 – World's largest tea bush found in Ceylon at Battawatta Group, Madulsima. It has a diameter of 24 feet and a circumference of 67 feet. Four pounds of green leaf are plucked from it per day. 

1941 – First Ceylonese Tea Broking house, M/s Pieris & Abeywardena is established. 

1958 – Formation of the State Plantation Corporation. 

1959 – Ad Valorem Tax introduced on June 1 for teas sold at the Colombo Auction. 

1963 – Production and export of instant tea commences. 

1965 – Sri Lanka became the world's largest tea-exporter for the first time. 

1966 – 100 years of tea in Sri Lanka (then Ceylon) celebrated. 

1972 – State takes over privately owned estates. 

1975 – Nationalisation of Rupee and sterling companies. 

1976 – Sri Lanka Tea Board established. Formation of Janatha Estates Development Board and the Tea Smallholding Development Authority. Export of tea bags begins. 

1981 – Import of teas for blending and re-export introduced. 

1982 – Production and export of green tea begins. 

1983 – Centennial year of the Colombo Tea Auctions. CTC tea production begins. 

2002 – Tea Association of Sri Lanka formed. 

 2017 – 150 years' celebration of the local tea industry.