Locarno Opens Doors for Lanka
By Susitha R. Fernando
70th Locarno Film Festival-2017
View(s):
World renowned and prestigious Locarno Film Festival in Switzerland is to feature cinematic creations by Sri Lankan filmmakers among others at this year's 'Open Doors' section from August 2 to 9.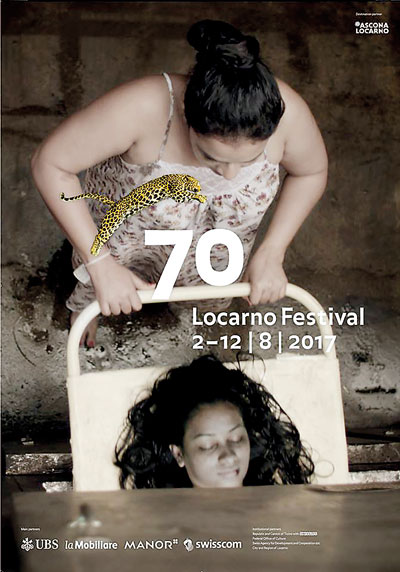 In addition to Sri Lanka films some from Afghanistan and Pakistan will also be featured at the 'Open Doors'.
Started in August 1946 in the city of Locarno, Switzerland, Locarno Film Festival is well known worldwide as a festival of discovery. This is mainly due to its history for discovering new trends and making openings for new talents including directors and actors.
Award winning filmmaker Sanjeewa Pushpakumara's 'Davena Vihagun' (Burning Birds), Vimukthi Jayasundara's 'Sulanga Enu Pinisa' (The Forsaken Land), the winner of Camera d' Or Award at the prestigious Cannes International Film Festival and Prasanna Jayakody's latest movie '28' will be screened under the Feature Length films of 'Open Doors' while four other films representing Sri Lanka are to be screened under the Short Films category.
The four short films are 'Mata Nam Ahuna' (While You Slept) by Nadya Perera, 'Katada Ayiti' (My Mother's Money) by Suranga Katugampala, 'Shadows Of Silence' by Pradeepan Raveendran and 'Mouna Vizhiththuligal' (Silent Tears) by Ilango Ramanathan.
Among the other feature films from Pakistan include 'A Girl In The River: The Price Of Forgiveness' by Sharmeen Obaid-Chinoy 'Jeewan Hathi' (Elephant in the Room) by Meenu Gaur and Farjad Nabi, 'Khamosh Pani' (Silent Waters) by Sabiha Sumar and 'Moor' by Jamshed Mahmood and three long films representing Afghanistan include 'Namai Ba Rahis Gomhor' (A Letter to the President) by Roya Sadat, 'Earth And Ashes' by Atiq Rahimi and 'Osama' by Siddiq Barmak.
The short films representing these two South Asian countries are 'Poshak' (Facade) by Iram Parveen Bilal from Pakistan and a collection of shorts from Afghanistan- 'Amir & Sara' by Jalal Hussaini, 'Finding Zalmay' by Sami Hasib Nabizada, 'Home' by Zainab Entezar, 'Dar Charkha' (In Circle) by Masooma Ibrahimi, 'In Search Of' by Daniel Asadi Faezi, 'Swap' by Sayed Masood Eslami, 'Vice Versa One' by Shahrbanoo Sadat.
This non-competitive section is meant for the festival audience and presents each year a selection of feature-length and short films particularly representative of the cinematographic and cultural landscape of the region which Open Doors focuses on. In 2017, the screenings spotlight films from Afghanistan, Pakistan and Sri Lanka, which will be screened all along the Festival from August 2 to 12.
The programming for the Open Doors Screenings includes both established directors with international reputations, such as Sri Lanka's Vimukthi Jayasundara (The Forsaken Land, winner of the Golden Camera at Cannes in 2005), Pakistan's Sabiha Sumar (Silent Waters, Golden Leopard at the 56th Locarno Festival in 2003) and Sharmeen Obaid-Chinoy (A Girl in the River, winner of an Academy Award in 2016 for best short documentary). The segment also showcases young talents from the three nations, such as the Afghan filmmaker Shahrbanoo Sadat, a member of the Pardi di domani jury in 2016, who will present her short film Vice Versa One (Cannes Directors' Fortnight 2011).
Among the most politically active female voices is the Afghan directr Roya Sadat with her feature film A Letter to the President, which has its world Première in Locarno.
Funded by the collaboration of the Swiss Agency for Development and Cooperation (SDC) of the Federal Department of Foreign Affairs, the Open Doors section aims primarily at assisting directors and producers from countries in the South and the East, where independent filmmaking is vulnerable.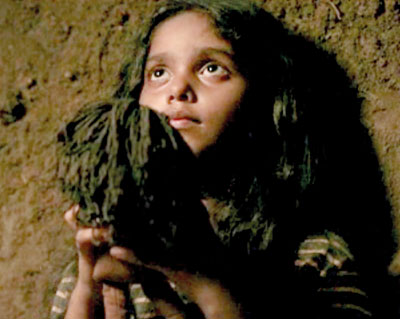 Three years from 2016 to 2018, 'Open Doors' concentrates on right countries from South Asia: Afghanistan, Bangladesh, Bhutan, Maldives, Myanmar, Nepal, Pakistan and Sri Lanka. Every year, following a call for submission, the Festival selects projects and professionals, operating on two different levels:
On the one hand, up to 8 projects from South Asia will be chosen every year to take part in the Open Doors Hub (August 2 – 9, 2017), a dynamic platform where the project holders will meet potential European and international partners, to foster co-financing and collaborations for projects that would be otherwise difficult to achieve.
On the other hand, the Open Doors Lab of 2017 (August 2 – 9, 2017) will select a few promising emerging producers/filmmakers producers from Afghanistan, Maldives, Pakistan and Sri Lanka.
Celebrating its 15th anniversary, this yea 'Open Doors' aims to draw the attention of industry professionals and the international audience to directors and films from countries in the South and East of the world, to create optimal conditions for achieving and disseminating their feature film projects via a platform for discussion and professional exchange with their counterparts from Europe and elsewhere, as potential partners and to contribute towards the development of a local and regional independent filmmaking scene and to put their industry representatives in touch with a global network of their colleagues.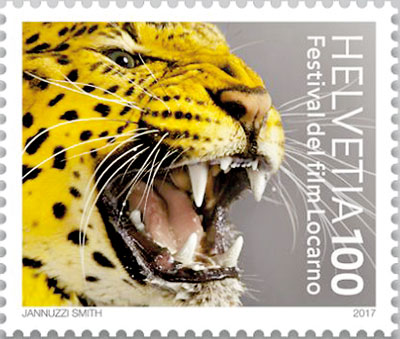 The Open Doors programme is centered on three main activities: the international co-production platform Open Doors Hub, the production talent development workshop Open Doors Lab and the Open Doors Screenings. The initiative is planned across a three-year cycle (2016-2018) involving eight countries within Southern Asia, a region whose cinema is still little known on an international level.
The eight key focus nations are Afghanistan, Bangladesh, Bhutan, Maldives, Myanmar, Nepal, Pakistan and Sri Lanka.