Camp Kreativ back for another season
By Purnima Pilapitiya
View(s):
For the team behind Camp Kreativ, the objective of the week long intensive holiday program for children is a time for "freedom and fun" describes Sulochana Dissanayake. Back for the fourth consecutive year, Camp Kreativ is specially designed for the bored-at-home school goer during their end of term vacation.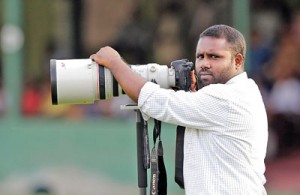 This year's week long camp has extended to the teenage age group which extends to 19 years is "a platform to empower themselves" explains Sulochana.
The specially formulated program for teenagers is a chance for them to learn new skills and connect them to the current status quo. "There are a lot of social issues to be dealt with" she adds, which is why Camp Kreativ has new sessions on journalism and photography linked to social media and online safety.
Handling the session on photography is Camp Kreativ regular Chamila Karunarathne. His workshop for 10-19 year olds will be a practical session on photography with the kids exhibiting their new skill in an exhibition at the end of the week. Sulochana explains that the facilitators are all experts in their fields who are also 'child friendly'. "Someone who is in tune with the technological advances of it, but able to teach from the basics,"Chamila being the perfect example.
Other skill sessions include one on journalism both print and television. The workshop on print journalism, handled by Anuradha Codagoda will teach youngster the basics of reporting and writing. For Anuradha, every child has a journalistic instinct and her session will teach them how to use social media in the field. Handling television journalism is Sharon Mascrenhas, a television presenter who will focus on the how to's of news reading and presenting.
The Camp's objective being to give children autonomy and to help them explore their skills in the very current realm of the online world and social media wouldn't be complete without a workshop on online safety. One of their newer ventures, their workshop on online safety conducted by Hans Billimoria of the Grassrooted Trust is for 13-19 year olds. Both practical and empowering, the workshops will teach youngsters the ways in which to surf the net safely and practically by Hans who through the Trust has carried out similar workshops for schools and other organizations as well.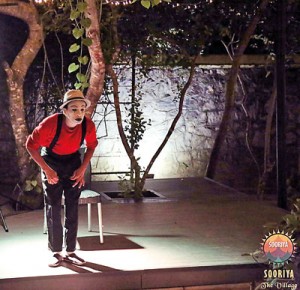 Sulochana's sessions- "Personal Storytelling" is one she too has taken to schools, and received massive positive feedback. Using creative writing and drama to talk of real life experiences has proved to be a "therapeutic experience" for many of her participants, notes Sulochana.
Also empowering kids through the performing arts is mime artist Pradeep Ramawickrama whose workshop "Ideas Without Words" is geared to improve communication skills in the participating youngsters.
Sulochana hopes that the youngsters who join them at Camp Kreativ will leave with more than just new skills sets. "We want it to break away from competitive models," instilling in their young participants mutual understanding, respect and tolerance.
Camp Kreativ will be held from Augiust 14-19 at Sooriya Village for age groups – 4-6 years, 7-12 years and 13-19 years. Register online at powerofplay.lk and for more information, please call 0777274483 or check out their facebook page