Rs. 600 million to take GPO back to old address
View(s):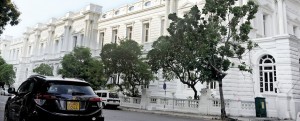 The Government is to embark on a Rs. 600 million project to renovate the General Post Office (GPO), a historic landmark located opposite the Janadipathi Mandirya.
Thereafter, the GPO will function from this location as it did for over a century. At present it functions at Bristol Street in Fort. Behind the new project is Posts, Postal Services and Muslim Religious Affairs Minister M.H.A. Haleem.
Distances to different parts of the country have been measured with the GPO premises as the beginning point. Construction of the GPO building, according to historical records, began in 1890 and was completed in 1893. It consists of a ground, first and second floor.  The renovation work is to be carried out with assistance from the University of Moratuwa and the Department of Archaeology. Records show that the only other country known to possess a similar GPO building is India.
---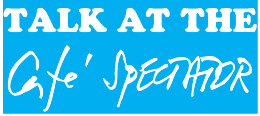 Three SLFP MPs reiterate support for Sirisena
Three Sri Lanka Freedom Party (SLFP) parliamentarians supporting President Maithripala Sirisena — Sumedha Jayasena, Sanath Basnayake and Indika Bandaranaike — sat together at a news conference in the party's headquarters.
They declared they would not leave the Government and would continue to support Sirisena.Their departure was reported in a Sinhala newspaper which published their photographs too in its main story. The report was to cause some concern for President Sirisena who was then on a state visit to Bangladesh.
---
Modern and safe school bus services in rural areas
School vans and buses have been the cause for many accidents because they were in a bad condition or driven recklessly, sometimes by drivers who do not have licences. Now, President Maithripala Sirisena wants to launch a national programme on the theme "Let's Protect Children."
Under this programme, a pilot-project is being started in the North Central Province with the launch of four Ashok Leyland MITR 28 seater buses to transport children from rural areas to their schools. The four buses are being obtained at a reduced cost of Rs 12.8 million. The money will come from budgetary allocations.
If this school bus service is found to be successful, President Sirisena has said he wants to extend it to rural areas in other provinces too.
---
Extension for Intelligence Chief
Cabinet of Ministers has extended by a further year the tenure of A.N. Sisira Mendis, Chief of National Intelligence (CNI). It will be effective from July 27 2017.
---
Famous economist to advise Mangala
The Cabinet of Ministers has decided to appoint Razeen Sally, Associate Professor of Lee Kuan Yew School of Public Policy of the National University of Singapore as Economic Advisor to Finance Minister Mangala Samaraweera.
---
Ravi wants Acland House
Visumpaya, the former Acland House, at Lily Street in Kompannaveediya, Colombo 2 may become the official residence of the Minister of Foreign Affairs.
Minister Ravi Karunanayake has sought ministerial approval for the allocation of this government premises as the official residence.
He has pointed out that meeting visiting foreign dignitaries would curtail expenditure incurred on other venues. He has pointed out that due to high demands, hotels are sometimes unable to accept bookings in advance.
The Foreign Minister's Stanmore Crescent official bungalow is being occupied by former Minister Mangala Samaraweera. He is now Minister of Finance and Media.
---
PM drills point about Yahapalanaya
Cuddling babies during election rallies, patting the less abled on their backs at social events, visiting ailing supporters in hospitals and even attending their funerals are some of the many chores of politicians. Whether they like it or not, they are rituals to keep their electorate happy.
Prime Minister Ranil Wickremesinghe had to perform one such ritual when he took part in a ground breaking ceremony for a new housing scheme at Pannipitiya.
To ceremonially inaugurate the project, he had to manoeuvre a heavy machine with drilling equipment. When the task was over, and it came to a speech from him, Mr Wickremesinghe declared that the Yahapalanaya government had to be steered through many obstacles.
"One wrong move, here or there, can mean a great danger for the 'Yahapalanaya" government. But for the sake of the country and the people we have to keep it steady and take it forward somehow," he noted.