Level-playing field key to tourism growth
View(s):
Sri Lanka is a destination with a high degree of peace with the entire world knowing the fact that our troubled times are over. However we still are struggling to ensure a reasonable bottom line for all the industry investors.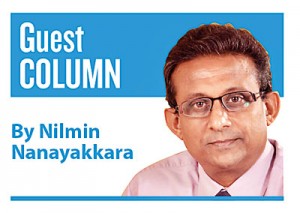 The main reasons are being the supply of government- approved, star-rated accommodation providers being far in excess of the demand created. Unregistered apartments, villas and other accommodation providers are increasing their market share through online travel agents and most importantly Sri Lanka is falling behind in marketing. Certainly tourist arrivals are currently on a marginal growth, but if we do not resurrect the situation, we are not far from falling to negative growth levels.
When industry stalwarts recently got into a dialogue in regard to this crisis, although it was a friendly one, very strong differences of opinion were expressed.
However, my observations and view is that the growth of the informal sector is good and fantastic for a very short time for the country as a whole, and for any government in terms of the voter base. Yet, very few people in political circles, authorities and outside the industry would realise how detrimental it could be to an economy, when a well-structured and formulated industry drifts towards an informal one. This in the long term will affect the overall economy, tax revenue and quality and standard of the industry. When it happens eventually the destination would become cheap, low quality and driven by volumes. Is this where we want to go? Is this where the authorities and politicians want to push the country towards? NO!! None of them or any one of us wants it that way but by not being farsighted whether we like it or not, the industry is drifting in that direction.
If anyone looks at the minimum room rates policy, my answer to that is within the framework of an open economy policy, a controlled rate structure will not work nor has it ever happened. I recollect as way back in the 1990s when the IATA agents initiated a concept called minimum rates for everyone, it did not hold. I can personally attest to this as some of the advocates of the programme fell victim to that by having to maintain a minimum rates structure, and most of them lost a huge market share.
Within an open economy framework the policies of the government will have to fall in line with the supportive global economies, the funding institutions, as none of them would endorse controlled and restricted policies. As a result no government would change laws to suit a controlled pricing policy. In the absence of such laws controlled pricing will never work.
It seems by and large, everyone is blaming the government for not doing their number promoting tourism. But I would fire all my canons at the industry for their weak, laid back, gullible and non-collective attitude and for not being aggressive and convincing to get tourism authorities to move forward on marketing and policy planning.
DMCs and accommodation providers are mushrooming – one should welcome investments for the industry and not fear competition, if they are all on an equal platform. Irregular and corrupt practices of non-regulated DMCs and accommodation providers need to be controlled.
It was just two weeks ago that Udaya Nanayakkara, an industry veteran and former World President of the Universal Federation of Travel Agents Association, was appointed Chairman of the Sri Lanka Tourism Promotion Bureau. In my view the industry is placing confidence in him to a very high degree, knowing the fact that he clearly understands the promotions and marketing aspects of the industry, having been in the travel and tourism Industry for a very long time.
Mr. Nanayakkara, when he served earlier in this position, played a big role many years ago in swinging the Indian market to Sri Lanka that we still continue to benefit from. With his new appointment, it is hoped that interaction between the industry and authorities would bring in fruitful results.
(The writer is Managing Director of Nkar Travels & Tours Pvt Ltd and a former President of the Sri Lanka Association of Inbound Tour Operators. He can be reached at nn@nkartravelhouse.com).