Be fearless in realising your dreams – Sri Lankan innovations
View(s):
Sri Lanka's knowledge and innovation industry, led by the IT and BPM sectors, has demonstrated explosive growth over the last few years. It is distinct from all other export industries in having over 95 per cent value addition while "democratising success".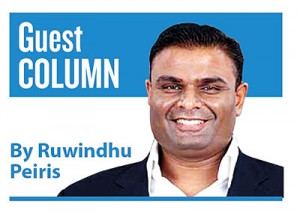 The growth potential of this industry over the next five years is even higher, and it is widely viewed as our best option to help transform the country via a knowledge-based economy that leapfrogs the "middle income trap". To this end, the IT/BPM industry has been given priority in the National Export Strategy for 2018-2022 as one of six thrust investment sectors.
In the article "The advantages of a smaller startup ecosystem," Greg Pokriki identifies the advantages of being a small fish in a small pond in the context of start-ups. His driving theme is that there is a greater opportunity for a start-up to thrive in a smaller ecosystem than battle for survival with larger river monsters elsewhere. What does this mean for Sri Lanka?
Sri Lanka provides a smaller ecosystem, which is a more conducive environment for start-ups to thrive in. It is a highly, cost competitive destination, with an educated workforce and wage costs that are comparable to other regional markets. Sri Lanka offers tier 1 infrastructure and capabilities with a tier 2 cost structure—in short, it should be a destination of choice for start-ups. Sri Lanka has produced start-ups that have gone on to thrive even in large ecosystems.
For example, in August 2016, the Computer Society of Sri Lanka recognized Auxenta as the "Best Start-up of the Year." The company was launched in 2014 and has its development centre in Colombo. During the space of three years, the company has grown to over 150 employees, and recently moved to a new office with a work environment geared toward fostering creativity and innovation. Led by Prasath Nanayakkara, Co-founder and CEO, Auxenta was the first to develop a Bitcoin trading engine for a Silicon Valley customer, achieved over 300 per cent revenue growth in 2015, and was recognised as one of the 20 most-promising companies in Quality Management Systems for 2015 by US-based CIO Review magazine. These are just a few highlights.
While we have great success stories out of Sri Lanka already, what worked in helping us get to this point will not be enough to take us towards our true potential. We must innovate faster, better, and cheaper! What does it take to produce the next Auxenta, and the next? Is it a combination of engineers and designers oozing creativity, technical and business skills, and the ability to see problems as opportunities? Is it being able to hire this talent in a timely manner at a cost within a start-up's budget, and being able to retain them over the years as the product evolves? Is it about being able to grow as the clients, product or service portfolio expand, and having access to cost effective, purpose-built spaces? Is it about an attitude or mindset – of being able to attract talent, able to understand a concept and blaze a trail forward? All of these and more play a part. However, what matters most is the hunger to succeed and the audacity to leave the comfort of a "secure" job and follows one's passion to make an impact.
It is encouraging to see incubators like startupxfoundry (www.startupxfoundry.com) become a part of this ecosystem, helping to hone an idea and provide access to angel investors, mentors, and technical support required to take local products to a global market. They provide access to both expertise and markets in the Nordic region for B2B products. Idea accelerator programmes such as the JohnKeellsX (johnkeellsx.com) programme—which provides access to seed funding, entrepreneurship coaching, and mentoring support, as well as access to clients within the John Keells Group to pilot a product—are also great initiatives. The motto 'fail early, fail fast' still applies but through a supportive environment for new product development.
We need many more seasoned professionals in the industry to take that leap of faith and marry their experience to the vision and energy of startups. Here is challenging all of you who are experienced in the IT/BPM industry, to help craft big ideas within this small ecosystem that can compete on a global arena, and to be fearless in realising your own dreams via Sri Lankan innovations.
(The writer is Managing Director the Colombo office of Stax, a global strategy consulting firm. He also serves as the Chairman of SLASSCOM. Ruwindhu's passion is to help Asia based companies grow into global brands while attracting global investors to participate in the tremendous potential in the region. He can be reached at ruwindhup@stax.com).