Testing ground for Lankan Athletes to take stock
By Susil Premalal
Asian Athletics Championships, July 6-9, Bhubneswar, India
View(s):
Athletics President Maj.Gen. Palitha Fernando claims that, next week's Asian Athletics Championship in India, will give them a clear indication of where Sri Lanka stands in the Asian circuit.
The 22nd Asian Athletics Championships will be held from July 6 to 9 in Bhubneswar, Odisha, India. This event is also the final selection trial for Sri Lankan Athletes to qualify for the World Athletics Championships to be held in London from August 4 to 13, for which Athletes can qualify until July 23.
"It's very difficult to determine where we stand, until we compete with the best in the region, and the Asian Championship will give us a fair understanding," said Maj.Gen. Fernando. "These Athletes trained with barely the minimum facilities. There's no track for training or for competition, and our timing system is out of order. So how can we determine their standard?"
Fernando also said that the team had too little time for the training as it was picked at the last minute.
"The Sri Lanka Athletics team had very little time to train as a team, as there was a delay in holding the trials. So the team only left last Sunday to India for training. However, we have a very good chance of winning the 4x100m relay," he explained.
However, the Chairman of Selectors Saman Kumara Gunewardena says they have picked the best possible team, following the trials. Qualifying standards set by the Athletic Association of Sri Lanka, were achieved by 19 Athletes, to qualify for the regional showpiece. The 1st selection trial was held in April and the 2nd in May.
Of the 23 athletes, 19 met the qualifying standards, while the other 4 are the best in their respective events.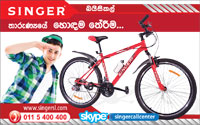 "We have a chance of winning medals in 800m, (Men & Women), High Jump (Men), Javelin (Men), Triple Jump (Women), 4x100m and 4x400m (Men) relays.
Only marathoners Anuradha Indrajit Cooray and Thiruni Wijeratne have achieved World Championship qualifying standards. However, US-based Wijeratne needs to clear her path with the IAAF to compete at the August meet, as she is a dual citizen of both Sri Lanka and USA.
Meanwhile, the Ministry of Sports decided to send all 12 personal coaches for the events—the 1st time in local Athletics history.
Olympic High Jumper Manjula Kumara Wijesekera (34) is the team leader. In all probability, this maybe his last Asian Championship, as he is set to retire after the 2018 Asian Games.
In the history of Asian Athletics Championships, Sri Lanka has bagged 18 Gold,13 Silver and 19 Bronze. In Asian records, Sri Lanka holds 4 records. They are by Sugath Tillekeatne (Men's 400m in 44.91 sec,- Fukoka, 1998. Damayanthi Darsha (Women's 200m in 22.84 sec- 2000 Jakarta. Susanthika Jayasinghe (Women's 200m in 22.84 sec- 2002 Colombo) and Damayanthia Dharsha (Women's 400m in 51.05 sec- 2000 Jakarta.
The Squad  
Men
WK Himasha Eshan (100m, 4x100m) 10.26 sec [Personal Best (PB)], Vinod Suranjaya Silva (100m, 200m, 4x100m), 10.3 sec / 20.82 sec (PB), Ajith Premakumara (400m, 4x400m) 46.38 sec (PB), HM Dilip Ruwan (400m, 4x100m), 46.41 sec (PB), HM Indunil Herath (800m), 1:48.69 sec (PB), Manjula Kumara Wijesekara (High Jump), 2.27m (PB), Danuka Liyanapathirana (Long Jump), 7.94m (PB), Sanjaya Jayasinghe (Triple Jump), 16.3m, Waruna Lakshan Dayaratne (Javelin), 82.19m (PB), ALM Ashroff (4x100m), 39.38 sec (PB), Shehan Ambepitiya (4x100m) 39.38 sec (PB), MS Mohammad Safran (4x100m), 39.38 sec (PB), RPAD Pradeep Kumara (4x100m), 3:02.71 (PB), PMWG Dananjaya (4x100m), 3:02.71 (PB), HK Kalinga Kumarage (4x100m), 3:02.71 (PB).
Women
RM Rumeshika Rathnayake (100m, 200m) 11.60 sec/ 23.85 sec (PB), PGN Madushika (400m) 54.16 sec (PB), Gayanthika Abeyratne (800m) 2:02.55 sec (PB), WK Nimali Liyanaarachchi (800m) 2:02.58 (PB), UK Nilani Rathnayake (3000m Steeplechase) 10:03.94 (PB), HD Vidusha Lakshani (Triple Jump) 13.64m (PB), HLN Dilhani Lekamge (Javelin) 1.81m (PB), Dulanjali Ranasinghe (High Jump) 56.92cm (PB)