Tackling natural disasters during challenging times in Sri Lanka
By Jayampathy Jayasinghe
View(s):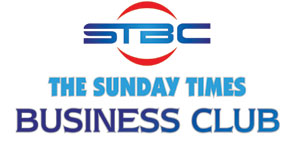 While accurate weather forecasting is a given in today turbulent times of natural disasters, flood forecasting – alerting communities of an impending flood followed by immediate vacation of their homes – will soon be a reality in Sri Lanka.
This emerged during an engaging discussion on "Managing Disasters: Learning lessons" by a panel of experts at the Sunday Times Business Club forum held at the Kingsbury hotel on Tuesday.
From natural disasters and man-made disasters like the recent floods and landslides, building collapses, clogged drains, garbage piling up in the city and solid waste management , the panel of experts joined by comments from participants dealt with these issues confronting Sri Lanka.
Views were expressed regarding impending disasters such as extreme weather conditions that periodically affect millions of Sri Lankans and measures to avert such catastrophic situations by the state.
Although reports have been filed and blueprints have been drawn in the past by engineers and environmentalists to negate such situations it seems to have fallen on deaf ears until another major disaster occurs, it was revealed.
Opening the discussion, Suranga Kahandawa, a Disaster Risk Management Specialist attached to the World Bank's Colombo Office said the World Bank has been helping the government's disaster management programme during the past 2-3 years and a lot of things has happened during this period.
"During a depression in the Bay of Bengal adverse rainy weather conditions affected Sri Lanka. We also have cyclic weather patterns such as El Nino when there are dry spells over the island every four years. Climate change happens over a long period of time in 50 or 100 years' time."
He said the bank has two projects with funding of US$5 billion to mitigate disasters during the past five years. He said risk management is assessed by gauging how vulnerable a country is and how many such risks exists and how a country is exposed to such risks."There should be evacuation centres to house people during times of disasters."
Disaster funding
He said during a disaster there are instruments that can quickly disburse money to the Treasury to support people affected by disasters with long term insurance. "Under the Word Bank funded projects we are preparing a basin investment plan to reduce floods and during prolonged droughts.
The plan will be implemented by the Ministry of Irrigation. We are also preparing a project for the Kelani basin project and funding for this project has been identified."
Mr. Kahandawa said there is no flood forecasting in Sri Lanka although it is available in other countries. "We are working with Disaster Management Centre in this regard (introduce flood forecasting."
Enormous sums of money has been allocated for the Colombo flood mitigation programme and the Kelani flood mitigation programme.
He said in a few years' time the Disaster Management Centre, the Irrigation and Meteorology departments will be able to forecast the flood situation more accurately.
Urban planner and Chairman of the Chamber of Construction Industry, Surath Wickramasinghe referring to mitigation of floods in the Kelani and Kalugaga rivers said that there have been discussions and proposals to divert the Kelani and Mahaveli waters near Kithulgala to a dam and channel it upstream and downstream to massive reservoirs for storage.
He said the water which flows downstream to the Western Province end should be conserved instead of letting it flow into the sea.
The same methodology should be applied to the Kalu Ganga to conserve water.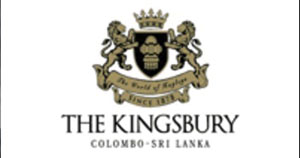 By 2025 the Water Board has predicted a water shortage for drinking in the Western province which will be a major issue."
He said a national policy should be drawn for water resources. When there is water in the Southern part of the country the Northern and the Eastern parts become dry affecting farming and animal husbandry.
"We must work out a mechanism as soon as possible to divert water to the North and the Eastern provinces to develop the economy." Referring to Japan, he said there are massive underground reservoirs to conserve water during a contingency.
Formal and informal builders
Discussing building construction and the recent collapses in Colombo, he said there are two types of builders – formal and informal builders.
Formal builders are careful as they adhere to safety standards but the new developers do not pay attention to safety standards. The drainage system in the country is 100 years old.
"We do not have a proper drainage system." he said
On efficient garbage collection, he cited an example from Rome where the garbage is sent by train, 765 km away, to Vienna where it is sorted out and processed to produce gas.
Similarly a plan to take garbage from Colombo to Puttalam is an excellent idea as there is thousands of acres.
Conservationist and Chairman Environmental Foundation Ltd, Dr. Eric Wikramanayake gave a quick summary of Sri Lanka's forests and ecosystems and in simple terms explained how the rape of the country's forest cover is causing landslides and other disasters.
Disasters in Sri Lanka will continue unless timely action is not taken. Corals found in reefs and mangroves have to be protected as they are the first line of defense against natural disasters.
"If they are compromised we will be more vulnerable," he warned, also hinting that the authorities have ignored these warnings over many decades leading to the crisis facing Sri Lanka.
He said it is essential to protect the ecosystems for the government to achieve its economic growth in the country and the government (now) seems to have recognised this at face value.
While the current forest cover is estimated to be around 27 per cent of the land area but it must be less than with an average 8,000 hectares of forest cover lost annually, Dr. Wikramanayake said listing the issues that need to be addressed.
Meanwhile entrepreneur Mervyn Dias, who attended the event, distributed free biodegradable bags that his company produces as an environmentally-sound solution to the menace of plastic or 'siri' bags that don't decompose easily. (A detailed story on Mr. Dias' project appears below).