Winding up parliamentary life
View(s):

My dear Geetha,
I thought I must write to you when I heard the courts had declared that your election to Parliament was null and void because you also happen to be a citizen of Switzerland. This must have come as a shock to you because you had been protesting your innocence ever since you entered Parliament.
Pardon me, Geetha, but we all knew that you could not be an MP if you were a dual citizen, ever since Maithri and the Green Man passed that amendment to the Constitution. So, it is a little puzzling as to why you chose to contest the elections without getting rid of your Swiss citizenship properly.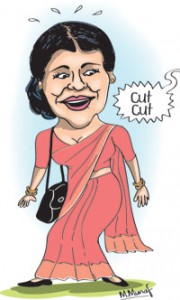 We do admire you as an actress, Geetha, but I don't quite like this idea of actors and actresses – or any other celebrities, for that matter – entering Parliament on the strength of their popularity in a different field. In fact, what we have seen in the recent past is that they are as bad as the rest of them.
When it comes to actors and actresses taking to politics, we know that Ronald Reagan became the President of the United States and closer to home, MGR and Jayalalithaa used their fame as celluloid idols to good effect to lead Tamil Nadu. However, here in Sri Lanka we have not been that fortunate.
The biggest name in our cinema, Gamini, took to politics but didn't make much of an impact and only made it to the Deputy Speaker's post. Though he was responsible for 'Saagarayak Meda' which criticised the Queen Bee, ultimately he took up a Governor's post under her daughter, Satellite.
Gamini's namesake, Malani, also made a foray into politics, when Mahinda maama appointed her to Parliament recently. She too didn't achieve much, even resigning midway into her term. Many say she would have been better off had she stuck to what she knew best instead of being tainted by politics.
Then we had Vijaya, who probably had the best chance of making it big as a politician because he not only had the charisma, he also had the right family connections. Unfortunately that was not to be. He was silenced by an assassin and it was Satellite who went on to reach the highest office in the country.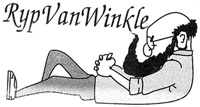 We have now almost forgotten that the other leading man of Vijaya's era, Ravi was also a politician and was in Parliament, appointed in the National List by the Greens. He later changed his loyalties to Mahinda maama. Starlets like 'Paba' did the same and the less said about them, the better it is.
Then we now have Ranjan whose hobby it is to go around cursing government officials during his spare time. Yet, he seems more politician than actor because he was able to expose that Padeniya chap's 'strike by day, channel by night' tactics – but it is still too early to say how long he will last.
Geetha, you too aren't able to break that movie stars' curse because you have now been given marching orders. You are appealing to the highest courts in the land, so good luck with that. However, I think your mistake was not having dual citizenship but supporting the wrong man at the wrong time.
I think you must take a leaf out of the books of people like SB and Dayasiri. SB was with Satellite first, then with the Greens and then with Mahinda maama even when he was running against Maithri. Now he is back with Maithri – and those allegations about houses in Hanguranketha have gone away!
Dayasiri too was with the Greens and was in Sajith's camp. He learnt his lesson when they challenged the Green Man and lost. So, despite openly accusing Maithri of 'not having a backbone' during election rallies for Mahinda maama, he now bends in two to worship Maithri and become a minister!
Let's face it, Geetha, politics is a bit more difficult than looking at a camera and reading from a script. Why, there was that embarrassing moment when you said that 20 million people attended the paada yaathra last year. By that count, you must think last week's crowd at Galle Face was 200 million!
Anyway, Geetha, I think the story about you being kicked out of Parliament made headlines last week not merely because of you – but also because so many others would be affected. Isn't it a fact that both Basil malli and Gota malli are also citizens of Uncle Sam – so, now they too cannot stand for election?
Geetha, we do wish you well in the months to come. However, most people would like to remember you as a brilliant actress who gave memorable performances in films such as 'Siribo Aiya' 'Karummakkarayo' and 'Paalama Yata' rather than as yet another artiste going behind politicians!
Yours truly,
Punchi Putha
PS: The movies you acted in could well describe the predicament that you are in now. All this drama around your seat in Parliament seems like a 'Colamba Sanniya' to us and it must be like 'Ahasin Polawata' for you but those with Mahinda maama must be saying 'Onna maamey kella penapi'!