New post: Def. Sec. surprised
View(s):

Defence Secretary Engineer Karunasena Hettiaratchchi must have raised his eye brows the other day when he opened a letter that had arrived addressed to him from P.B. Abeykoon, Secretary to the President.

It conveyed the news that he has been named as Sri Lanka's next Ambassador to Germany. His personal details, known in diplomatic parlance as agrément, had even been forwarded by the Foreign Ministry in Colombo to their counterparts in Berlin. Other than that, no one had spoken to him personally about his new assignment.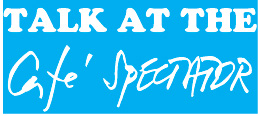 Upon acceptance, Hettiaratchchi, a classmate of President Maithripala Sirisena, will be officially named Sri Lanka's new envoy. The move comes amidst reports of the Defence Secretary being embroiled in a string of controversies. Before assuming office as Defence Secretary, he was Chairman of the Water Board.
If accepted by the German Government, Engineer Hettiaratchchi will succeed Karunatilleke Amunugama. The latter whose three year term ended in August last year – nine months back, was asked to continue in office until a replacement was announced. During that period, the Ministry of Foreign Affairs first nominated Ranjith Uyangoda, a senior career diplomat and then changed its mind even after his agreement was accepted by Berlin and nominated Saroja Sirisena, a career officer with over twenty years' experience and now serving in Mumbai. President Sirisena had not given his consent to the latter appointment causing a disruption in succession to head our mission in Berlin. In the meantime, Uyangoda was made a Secretary of a ministry.
That in itself is an indictment on the Government's handling of diplomatic postings. Other than finding foreign postings to those who were being relieved of other positions or naming political nominees, they have not been able to come up with any names of qualified professionals while several senior career officers were hard done by intrigue within the Foreign Ministry.
This is in marked contrast to the election pledge that they would introduce professionalism in the Foreign Service – an election pledge that was repeated ad nauseum. Some Sri Lanka head of mission appointments have turned out to be hilarious if it was not so tragic. One ambassador, a trader from Polonnaruwa was recalled after he made a fool of himself in a South Asian capital. Another has been appointed to a West Asian capital because a topmost Government leader claimed former President Mahinda Rajapaksa's comrades would have to be separated from him. That was why he had named the one-time Rajapaksa confidante to the post and added that it would then be easy to deal a political blow to the former President when they are taken to the Government side. He was obviously unaware he was making more enemies within his own ranks by such action.
Set to succeed Hettiaratchchi as Defence Secretary is Kapila Waidyaratne, presently Additional Solicitor General in the Attorney General's Department. He has already given his consent to President Sirisena to serve in this capacity, according to sources close to the presidency. An upright public servant, he is due to retire in June.
The Ministry of Foreign Affairs has also named Buddhi Athauda, son of former LSSP MP and UPFA Minister Athauda Seneviratne as the Ambassador designate to France. His personal details have already been forwarded to the French Foreign Ministry for approval. He succeeds Ambassador Tilak Ranaviraja whose three year term ends in August this year.
Government sources said yesterday that among the other appointments in the pipeline are to have Sri Lanka's Ambassador in Korea Manisha Gunasekera cross-posted to the UN in Geneva unless current Ministry spokesperson Mahishini Collonne is to be sent there, as incumbent Ambassador Ravinath Aryasinha will likely be assigned to the Presidential Secretariat.
Ambassador in Brussels (EU), Rodney Perera and in Vienna Priyanee Wijesekera are likely to get extensions, while the post of Consul in Jeddah, Saudi Arabia has been offered to a member of the family of A.H.M. Ashraff, the late leader of the Muslim Congress (SLMC), in a bid to unite the family with the current leadership of the SLMC following estrangement in recent times.
---
Hakeem on Musali meeting
City Planning and Water Supply Minister Rauff Hakeem has responded to the report headlined "Wild Scenes at Hakeem's meeting" in these columns last week.
He writes: "Following Gazette notification No. 2011/34 issued by the President, which designated four defined areas north of Wilpattu Sanctuary as conserved forests, it was necessary for me as the Leader of the Sri Lanka Muslim Congress and a Cabinet Minister to make an assessment of how it would impact the settlement of IDPs who were returning to their original homesteads.
"At a meeting attended by the Secretary to the President, officials of the Ministry of Environment, the Conservator General of Forests and the Director General, Wildlife, it was agreed to send a team of officials to the Musali Divisional Secretariat to discuss the grievances of the IDP returnees.
"Senior officials of the Forest Department, the Wildlife Department, the Armed Forces, the Police, and former Vanni MPs, Unais Farook, Muthalif Bawa Farook, Deputy Minister Faisal Cassim and many other officials attended this meeting at the Musali DS office. Hence, the claim in the published news item that "no official turned up except myself" is not consistent with the facts and what transpired at the event."Prof. S.H. Hasbullah, former Professor in Geography of the Peradeniya University who has made a pioneering study of the issues involved and Dr. Nawfel, another senior lecturer of the Geography Department from the University of Peradeniya, were also present to explain and elucidate on the effects and implications of the gazette notification. There was a free and friendly exchange of views and contrary to the news report, was wholly devoid of any party politics."However, a group led by Mr.M.H.M Nawavi, representative of the All Ceylon Makkal Katchi, turned up at the meeting and demanded to know why the Secretary to the President did not turn up as promised.
"This group arrived much later and clearly intended to disrupt the proceedings. Inevitably, it resulted in some heated exchanges between this group and other participants.
The Divisional Secretary very sternly asked Mr.Nawavi and his group of disruptors to leave the premises and ensured their removal."
Jamis Banda adds: The invitees had been assured that officials from the Presidential Secretariat will be present to discuss the issue. However, they were not present at the meeting where the Gazette notification issued by the President himself was to be discussed. Minister Hakeem also admits that the meeting was interrupted by those protesting.
---
Lycamobile boss Allirajah in tax trouble again
The Sri Lanka-born owner of the London-based giant telecommunication provider Lycamobile is again in the news over tax payments in Britain. Owner Subaskaran Allirajah was in the news last year too over a delay in filing of company accounts and was warned that he would be struck off the companies' register and action taken if the matter was not settled in the extra time given to Lycamobile to meet the legal requirements.
A financial donor to the Conservative Party, Mr. Allirajah's dispute with Her Majesty's Revenue and Customs Department is expected to prove a political embarrassment to the Conservatives fighting a general election next month. Lycamobile's contribution to Tory party funds made news last year too when Mr. Allirajah was embroiled in a dispute with the Company House over the non-submission of accounts in time.
In the last years of the Rajapaksa presidency Mr. Allirajah was cultivating the SriLankan Airlines management to win the sole rights for a General Sales Agreement (GSA) with the airline in the hope of cornering the SriLankan Airlines travel market in Britain
According to reports circulating in Britain in the past few years, Sri Lankan politicians and officials visiting London were lavishly entertained. Mr. Allirajah was said to have tried to negotiate a GSA with the new management of the national carrier through political contacts including ministers.Last month, the Guardian newspaper which has little love for the Conservative Party carried a major story in its business section about the latest problems involving Lycamobile.
---
Dayasiri's comments make Sajith go red
"Mey ee-ye niyama wedak wuna" or a fine thing happened yesterday, declared Minister Dayasiri Jayasekera talking to Sri Lanka Freedom Party (SLFP) colleagues this week. This was minutes ahead of a news conference they were to address.
"Mama kabinet eka iwara wela enakota mamai, Kabir Hashimui, Malikui, api thun dena kayyiak gahagena innakota Sajith awa". (When the Cabinet meeting ended last Tuesday and he together with ministerial colleagues Kabir Hashim and Malik Samarawickrema were chatting when Sajith Premadasa came by.)
"Mang Sajith ta kiuwwa umba ara karapu kathawa awurudu dekakata kalin kala nam, api yanne nehe ne UNP eken kiyala," (I told Sajith I would not have left the UNP if he made his (May Day) speech two years ago.)
Others broke into laughter. In his speech, Premadasa praised UNP leader Ranil Wickremesinghe.
"Magen ahuwa mokadda kiyala? Mang kiuwwa umba ara kiuwwe divi himiyen rakinawa, nayakathumawa rakinna oney, api araksha karaganna oney, nayakathwaye thiyaganna oney kiyala. Mun kiuwwa umba awurudu dekakata kalin oka kiuwwa nam api yanne nehe ne kiyala". (Sajith asked me what it was all about. I told him he had said we must protect the leader and help him keep the leadership. I said if he had made that speech two years ago, I would not have left the party.
"Aruge muna rathuwela…yanna giya" or his (Premadasa's) face turned red as he walked away.
There is an interesting postscript. Those words in Sinhala were all recorded. The microphone had been made active long before the news conference began.
---
High taxes and leasing rules drive motor vehicles down
There was a dip of 26.2 percent in the registration of new vehicles last year, according to the Registrar of Motor Vehicles (RMV).
This was in comparison to 2015 when 668,907 vehicles in all categories were registered. This number dropped to 493,328 last year.
Motor cars registered last year, RMV statistics reveal, dropped to 45,172 from 105,628 in 2015. It was a 57.23 percent decrease.
Threewheeler scooter registrations also saw a sharp drop with 56,945 registered last year as compared to 129,547 in 2015 or a 56 percent drop.
Motorcycle registrations went down from 370,889 in 2015 to 340,129 last year – a, 8.29 percent drop. The decline is attributed to hike in taxes on imports and the ceiling imposed on lease facilities to buy vehicles, the statistics reveal.
---
Dudley Sirisena gave Rs. 60 m for polls campaign
Health Minister Rajitha Senaratne made an interesting revelation when he addressed the United National Party (UNP) May Day rally last Monday.
He said there was no money during the presidential election campaign in late 2014 when Maithripala Sirisena contested.
He said they succeeded in getting President Sirisena's brother, Dudley, a leading rice miller from Polonnaruwa, to raise a bank overdraft of Rs 60 million. That was spent for the campaign.