Big Guns silenced in Monte Carlo
Nadal wins his 10th title
View(s):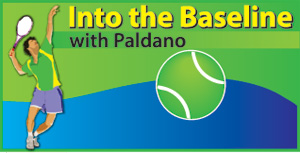 The ATP-1000 series is the ATP's flagship and carries big money as rewards. Right now, it is Clay Court time, and it can challenge more than the opponents. The red clay of Monte Carlo (MC) is an ATP-1000 event and has been an early European season's tournament for over two decades.
In an event of this nature, one would expect maestro Roger Federer, whose record this year is the best in the first 4 months, to be the star attraction. Instead, he was missing in the draw. Federer is playing his best Tennis ever now. Many have opined it and that includes the last man to win the Grand-Slam, Australian Rod Laver.
In the absence of Federer, some of the big guns in the draw should have utilised the advantage. Instead, many found the red clay to be their Waterloo. Red clay reduces speed or, better said, robs speed. Modern players rely on speed to open the court and to hit winners. Their 120 kmph ground strokes lost half its speed on red clay with the bounce. This rattles the player's tactical options for the next shot, as their opponents have time to cover court effectively.
Out of match is out of touch
There are no advantages in not playing matches. In fact, it is a major disadvantage. It is said, even 2 months of training will not equal 1 good match. Matches are the prime need to play good Tennis. Not training and never ending training. This is the situation that made Novak Djokovic and Andy Murray lose. They have not played enough matches to peak. Both have lost their reaction speed and sharpness in tactics. In playing situations, these 2 win by tiring their opponents and hitting winners. Now, they are waiting for opponents' errors. Their game was not forceful and the opponents' errors did not materialise. Tactically, if a player does not know what to do next, opponents will read them like a book and then use that knowledge like a hot knife through butter, to kill. The 3 matches Djokovic played in MC went to 3 Sets, and all of these 9 Sets were within his reach to win easily– he not winning is a riddle to me.
Nadal's kingship
The player who did well in MC is Nadal, in a comeback run won his 10th title. He is noticeably slow than what he was but, he has compensated it with changes in his tactical approach. Reaching the net is an option he is using now and is very effective. Being physically strong, his adaptability is giving him a second life. He was very smart in adapting well to overcome his defects.
The real surprise came from Spaniard Albert Ramos-Vinolas, seeded 15 in the draw. As a dark horse, he fought his way through seeded players to be the challenger to Nadal in the finals. This made the final, one between 2 left-handed Spaniards. In total, Nadal now has 10 MC titles, 9 Barcelona titles, 9 Roland Garros Paris titles and 7 Rome titles– an undisputed King of Clay.
Belgian David Goffin has been very prominent in recent times. He lost too much of his energy to beat Dominic Thiem in the quarterfinals. He looked and played like a very tired man against Nadal in the semifinals. This is clay. It will make every player work to exhaustion to win. Often leaves little energy to play the next round effectively. The other players of repute, who did not make it to the final rounds are Wawrinka, Cilic, Tsonga, Dimitrov and Berdych. It could be said they are rationing their efforts to last the rest of the season or, adaptation to clay was simply too much for them.
An ambition of Federer
If there is a chance for Federer to win the Grand-Slam, the big apple of Tennis which has not been achieved since 1969, it would be this year. Still it would not be easy. At his age, which is 35, body recovery cannot be taken for granted. He is also nursing an injury which seems to be well under control but all the same, will certainly pose limitations. Apart from the physical limitations, there are a few out there who can beat him now. If his body holds out and, if the outcome of the matches depends on 'mind over matter' factor, results would be in Federer's favour. He is the most complete player in recent times. In this situation, Grand-Slam achievement would be a tough call for him.
According to the last Grand-Slam winner Rod Laver, a player should be able to win on a bad day, to get the Grand-Slam. Simply because no man plays his best round the year, and matches come all the time. On a bad day, even to return a average shot effectively is a herculean task, and running for a wide shot will be like achieving a marathon in record time.
Spaniard Albert Ramos Vinolas used the opportunity well to reach the finals. Nadal raised the Spanish flag again. Spanish upbringing has proved yet another time that, it is the best for clay.
-George Paldano, Former intl. player; Accredited Coach of Germany; National, Davis-Cup, Federation Cup captain/coach–
geodano2015@gmail.com –