Fielding the same candidate later
View(s):

My dear SB,
I thought I should write to you after hearing about how you had already declared that Maithri would be the candidate from the Blue party at the next election to choose the big boss. I was shocked and surprised to hear that because if it was so, I thought it should be Maithri telling us that- and not you!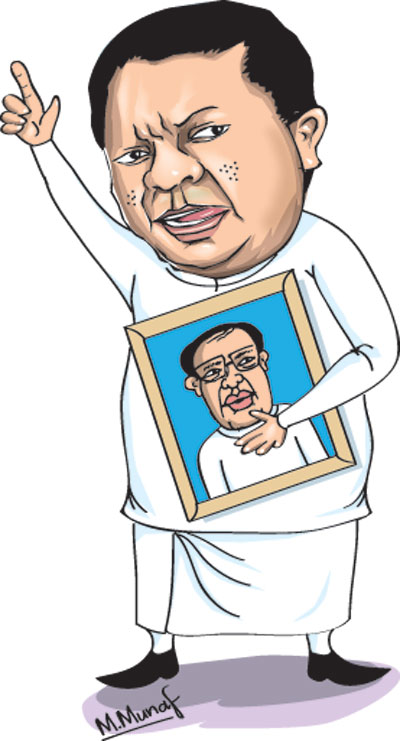 Now, most people say we shouldn't be too bothered about what you said because you generally say what you want regardless of whether it is fact or fiction. In that respect, you can certainly give Rajitha a run for his money- although his performances at press conferences are surpassed only by his son.
We shouldn't also forget the fact that you have this tendency to open your mouth and put both feet firmly in. Why, who could forget how you called the verdict of the Supreme Court a 'balu theenduwa' or a verdict that had gone to the dogs, were hauled for contempt of court and sent to jail for two years?
Despite all this, SB, we were still shocked to hear that Maithri will be running as the Blue party's nominee for the big job in about three years. Now, don't get me wrong- it is not because we don't think he is capable of doing the job although there are many who think so too. So, let me explain why.
I know peoples' memories are short, especially in politics, but this happened just over two years ago. Remember, SB, the time when Maithri quit Mahinda maama's team and told us that he would be contesting the big election? We can still recall the promises that Maithri made at that time.
Remember, Sobhitha hamuduruwo, the person who was the livewire behind finding a common candidate at a time when Mahinda maama seemed invincible? Well, his rallying cry was the need to abolish the executive presidency and that was the basis on which Maithri was made the candidate.
Well, during his election campaign Maithri promised us just that – that, if elected, he would abolish the executive presidency. I daresay that was the reason why most people voted for him, even if they were mostly from the Greens and the Reds and from smaller parties, including those in the North and East.
We know that people change after winning elections – and say something different. But Maithri is an honourable man. So, soon after taking oaths at Independence Square, he repeated what he had said earlier – that he would not run for the top job again. Here was man, we thought, who keeps his word.
Not content with that, Maithri visited the Dalada Maligaawa a few days later. There too, he made the same promise. And, just in case we were wondering whether the Executive Presidency would continue but Maithri would not contest, he laid to rest those doubts as well a few months later.
That was after Sobhitha thera passed away. Standing beside the mortal remains of the late thera, Maithri again pledged that the executive presidency would be consigned to the dustbin of history. Obviously therefore, the question of running again for the top job did not arise, or so we thought.
And here you are, SB, saying that Maithri will the Blue party candidate for the top job in a few years' time. Pardon me, but I am confused. Even the Greens say that they too do not want the executive presidency anymore. So, is there something that we are all missing here that we do not understand?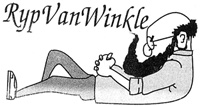 SB, after we heard you say last week that Maithri would be the Blue party candidate, we were quite puzzled. Does it mean that Maithri had forgotten about his promise? Even Dilan now thinks Maithri is forgetful because he said, also this week, that Maithri needed to be reminded that he was the big boss!
To be fair by Maithri, he has never said that he would not abolish the executive presidency or that he would be running for that job again. But, he has never said 'no' either. So, we are all left wondering what on earth is going on – the same question we have about so many other matters in yahapaalanaya.
It would be good if you let us know, SB, what exactly you meant when you said that Maithri is your candidate. Just a word of caution though: If you don't abolish the presidency and the Blues remain divided as they are now, Maithri can run for the top job – and the Green Man wouldn't mind that!
Yours truly,
Punchi Putha
PS: Of course, there could well be a different explanation for all this. Knowing you, SB, you were first with Satellite, then you joined the Green Man, then you left him to join Mahinda maama and after he lost you deserted him to join Maithri. So, is this simply all about singing for your supper?