Three pronged struggle
View(s):

This article is part of a continuing series on Sri Lankan history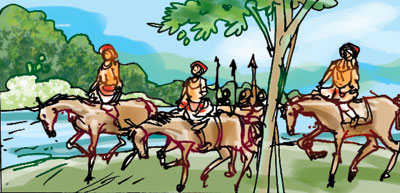 The king who wanted to march against the Dutch from the Seven Korales, had to pass through Portuguese territory. He obtained permission for this. But he made the Dutch believe that the Portuguese on their own, granted permission to go through their territory.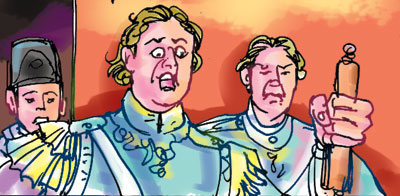 He further informed the Dutch, that the Portuguese, on their own will, broke the truce made with the Dutch and allowed the king to march with an army. On account of these reasons, there started a three-pronged struggle – involving all three parties,
the Portuguese, the Dutch and the King.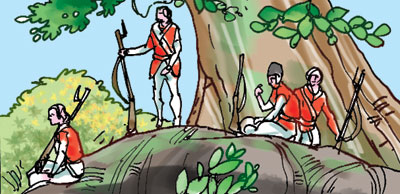 The Portuguese stationed armies in different places to protect themselves both from King Rajasinghe and the Dutch. Army contingents were stationed in Menikkadawara, Kanantota, Sabaragamuwa, Alawwa and Malwana to protect themselves from the King. Army contingents were stationed in places like Aluthgama and Kalutara to protect themselves from the Dutch.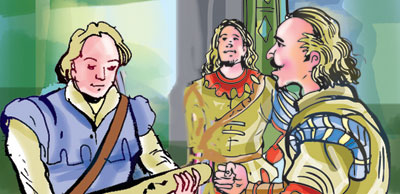 In 1650 AD, Jacob van Kittensteyn was appointed governor, in place of Maetsuycker. He decided not to anger the king but to hold on, to whatever power he had over the Sinhala administration. It was so arranged that the king had no power to appoint even a GA.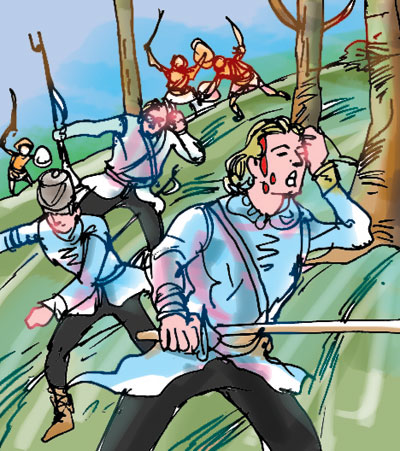 In short, Kittensteyn wanted to keep the king under his advice and direction. In trying to accomplish this, he appointed a person named Rampo as the Government Agent of Matara. The king on his part, chased away the Dutch soldiers, who had been stationed in Kirama and Katuwana.
By Halaliye  Karunathilake
Edited and translated by Kamala Silva
Illustrated by Saman Kalubowila