Laundry Dept takes opposition to the cleaners
Galadari Hotel Cricket Fiesta 2017
View(s):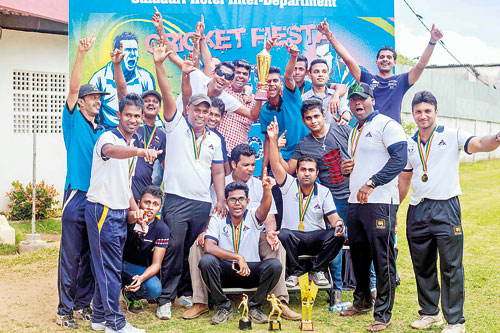 The Galadari Hotel held its Cricket Fiesta 2017 at the Malay Grounds on January 21, in grand style. This is an annual Inter-Department event held with much enthusiasm and camaraderie.
In a keenly contested event, the Laundry Dept were the "Winning Team of the Tournament", with the Kitchen 'A' team Runners-Up, while F&B 'A' team clinched Best Loser (2nd Runner-Up). Best Bowler was P. Buddika of the Laundry Dept, while Best Batsman was M. Alwis of the Kitchen Dept.
Both, Man of the Final and Man of the Series were awarded to W.P.L Prasanka of the Laundry Dept. The Best Dressed Team went to the Housekeeping Dept.