Spokesperson: For whom or for what is he speaking?
View(s):

The role of a spokesperson, as anyone literate would explain, is to speak on behalf of a group or entity he or she represents so the collective positions are understood in a positive way.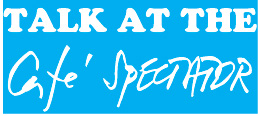 However, that is not the case for loquacious Minister Rajitha Senaratne, the official spokesperson of the Government. More often than not, his public remarks have caused confusion and even chaos. It has thus raised serious questions not only on the former dental physician's credibility but also that of the Government. There have also been times when he has turned the searchlight inwards and revealed things which other spokespersons dare not.
Just last Wednesday, he made embarrassing revelations about a UNP Minister at a news briefing that followed the weekly ministerial meeting. Those remarks come from the man who is officially tasked to disseminate information about the Cabinet of Ministers. Here is an edited transcript from a tape recording:
Q: There is a controversy over a person who has invested in a tyre factory to be opened in Horana. The investor is supposed to have been a close associate of former President Mahinda Rajapaksa.
A: Senaratne: Yes, yes, it is their money.
Q: But the Prime Minister went there to lay the foundation stone to start work.
A: The Prime Minister only got to know that morning who this person was. He considered seriously whether to attend. However, by that time, the ceremonial plaque as well as decorations at the site had featured the Premier's name. It is relevant to say ministers who are to be blamed for this. No one can give an acre of land for Rs.100. Lands cannot be sold.
Q: Who are the Ministers who misled the PM and made him attend this function.
A: I'm going to find that out today.
Q: Has this transaction been approved then?
A: Yes. But no one can give away an acre of land for Rs.100. Not even the President.
Q: There are allegations that some ministers who are with the PM are acting without consulting the Cabinet on various investment projects. Is this one such project?
A: The Cabinet Committee on Economic Management (CCEM) reports to Cabinet and briefs it on decisions taken. The Cabinet then approves them. The President has now instructed that the CCEM must hereafter submit its decisions to the relevant subject minister, who must then submit a Cabinet memorandum to the ministers.
On Friday, Development Strategies and International Trade Minister Malik Samarawickrema, who has been brokering a number of controversial deals, contradicted Minister Senaratne, publicly. He claimed that he had informed both President Sirisena and Prime Minister Ranil Wickremesinghe. However, he gave no details. The Sunday Times learnt that President Sirisena had, in fact, directed that work at the site of the project in Horana — begun without the conclusion of an agreement — be stopped forthwith. Neither President Sirisena nor Premier Wickremesinghe who should have cleared the air over Samarawickrema's claims has commented either way.
Then on Thursday, Dr, Senaratne told Parliament that the Cabinet of Ministers had not discussed a move to either legalise homosexuality or prostitution. It was President Sirisena who declared at a ceremony on Wednesday at the Abhayarama Temple in Narahenpita that he had "thrown out" proposals to not only legalise homosexuality but also prostitution.
The proposals were contained in a 261-page National Human Rights Action Plan (NHRAP) forwarded for cabinet approval by Foreign Minister Mangala Samaraweera. The plan was accompanied by a two-page cabinet memorandum by Samaraweera.
How the official spokesperson of the Government of Sri Lanka was unaware of this is one thing. It is another that he contradicted his own President without knowing his facts. So much for credibility and the truth from an official spokesperson.
---
Who is the Castro in the Cabinet?
Two ministers put up a cabinet memorandum together at last Tuesday's weekly ministerial meeting.
When it came up for discussion, two other ministers had a verbal duel. When that was over, a third minister heard one of them remarking; "those days there was Yankee Dicky. Now, there is a Castro."
---
BBS chief snubbed by Wimal
Actors and actresses queued up outside the Remand Prison in Welikade two weeks ago to meet with National Freedom Front leader and Parliamentarian Wimal Weerawansa. Roger Seneviratne, an actor and a member of the NFF, was arranging for batches to go in.
One batch was inside talking to Mr. Weerawansa when one of his party mates rushed in and told him that Bodu Bala Sena (BBS) leader Ven. Galagod-atte Gnanasara Thera had come to see him.
"Eyata kiyanna mata oluwa kekkumak hedila nidiy kiyala (tell him that I am having a headache and am asleep)," replied Mr. Weerawansa as he walked away from the meeting area.
---
Govt. does not listen to us: Cardinal
The Archbishop of Colombo Malcolm Cardinal Ranjith has hit back at a mercantile sector executive who accused him of being against the Yahapalanaya Government.It was over moves by the Government to use a Jaela area as a rubbish dump.
The Archbishop says: "No, I am not against it, in fact I voted for it and I am sorry about it, because they don't listen to the people. May be they listen to the business community and rich people like you, but they don't feel for those who suffer the effects of misguided development including the legalisation of homosexuality, prostitution and the plague of abortion which is blue murder, which are being gradually introduced. So much for religious values"!
---
Hambantota project: Line Minister opposes wholesale handover
Talks over the Hambantota Port project continue as local negotiators are seeking the advice of the Attorney General on whether the Sri Lanka Ports Authority (SLPA) could hand over an entire port to a foreign concern. This is after views were expressed that the SLPA could only extend on lease the terminals in a port and not the entire port itself.
Another issue of discussion is the stakes of the two sides. At least one cabinet minister, representing a line ministry, insists that Sri Lanka should have a 51 percent controlling interest leaving only 49 percent to the Chinese company. He was heard saying that he would quit his job if his suggestion is not accepted.
Development Strategies and International Trade Minister Malik Samarawickrema earlier announced that the agreement would be signed before the end of January. However, a ministry official said the discussions were still inconclusive.
---
To be indicted
The head of a coveted agency is to be indicted in the retrial of a murder case involving a former TNA MP and has drawn a great deal of public attention recently.
The move to make him a suspect is the result of Government's legal advisors taking a second look at the case.
---
Rajapaksa says Fonseka feared invasion by India
Former President Mahinda Rajapaksa and a group of advisors were at a discussion.
The subject was Field Marshal Sarath Fonseka's remarks in New Delhi that the Sri Lanka Government was negotiating with India to hand over the Trincomalee Port.
Declared Mr. Rajapaksa: "Here is the man who told a National Security Council meeting I was chairing that he required 250,000 more soldiers after the LTTE was defeated. I asked him what for? He said we would have to be prepared if there was an invasion from India."
Rajapaksa who guffawed added, "I told him you don't worry about India. I will look after that."In fact FM Fonseka, when he was Commander of the Army, appointed a committee headed by the then Security Forces Northern Commander G.A. Chandrasiri to prepare a report on expansion and improvement. The report contained the need for the additional strength and spoke of threats from India. However, the report was later dropped.
An Indian High Commission spokesperson rejected FM Fonseka's remarks. There were no such talks and India was not interested in Trincomalee, the spokesperson said.