Sri Lanka's small car market seen entering a recovery phase
View(s):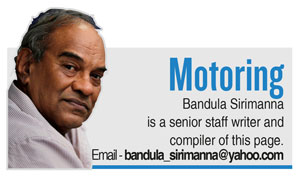 Sri Lanka's small car market appears to be entering a recovery phase as a result of the entry of five car brands into the local market competition offering affordable prices and options amidst a tax hike imposed in the  2017 budget and a weaker currency.
Although a drop in vehicle sales is anticipated this year owing to higher taxes, a weaker currency and slashing loans given to buy cars to 50 per cent of the value from the current 70 per cent in 2017 budget, the small car segment will sustain as many buyers are forced to settle for lower end vehicles due to a weakening of mid-range offerings, motor traders said.
New offerings in this lower end segment are realising near-immediate success, with models such as the Suzuki Alto, Renault Kwid, Datsun Redi Go and Unimo Z100 seeing explosive growth.
Associated Motor Ways (AMW) Pvt Ltd has introduced Maruti Alto sometimes back, Renault Kwid and Datsun Redi Go a year ago while Unimo Enterprises Ltd (UEL) a fully owned subsidiary of United Motors Lanka PLC has launched Unimo Z100 in collaboration with the Chinese manufacturer Zotye Automobiles during the same period.
With the exception of Unimo Z100 and Micro Panda all others are manufactured in India using the designs and technology provided by, Renault and Nissan, while the Z100 is assembled in Sri Lanka with parts imported from the Chinese manufacturer Zotye Automobiles.
United Motors began vehicle assembly in Sri Lanka around four five years ago on a very low key without much publicity.
The company was given a licence by the previous regime. Z100 production was launched three months ago.
Micro Panda is also assembled in Sri Lanka with parts imported from Geely, the Fortune 500 Chinese automotive multinational.
The price of these vehicles is in the region of Rs.2 million. Buyers will have to compare the main features of these small cars and how these stand among each other and what are the other alternatives.
But the question is as to how these four new models compete with the popularity of already established brand Maruti Alto, the market leader in the small car segment of Sri Lanka.