History through women's eyes
View(s):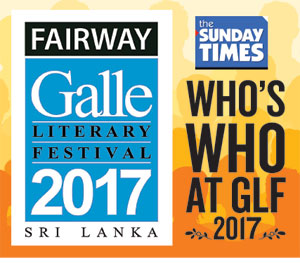 Philippa Gregory, the noted novelist, once said one of the most extraordinary moments in her life was when she realised'that history would answer all the questions I had spent my life asking.' Since then,Gregory's fascination with some of England's most controversial figures has propelled her multiple times into the #1 spot on the New York Times best sellers list, managing to entertain millions despite what her publisher described as a deep "commitment to historical accuracy."
She is the author of over 20 novels. Writing in The Guardian, a journalist noted that her Plantagenet series was over five books strong and 'keeps turning like Fortune's wheel: the cast changes, but the narrative spokes stay the same – the pursuit of power, arranged marriages, a need for male heirs, swerving political loyalties.'
Gregory's writing has been praised as hypnotic by her readers, but she tells journalists that it is far from as effortless as it looks. Hours go into serious research as she reads everything she can find about the period she has chosen to set her novel in. The result is "a ring binder folder of notes," she has said, equivalent in bulk to "what you might tackle in the first two years of undergraduate study" and her question is always: "What do I not know about this world?"
As a result she is an avid reader, often buying every relevant book she can lay her hands on when researching a particular character. "I have an intimate relationship with my books because they feed my imagination and hunger for scholarship."
All this knowledge was on full display in the work she is perhaps best known for. 'The Other Boleyn Girl,'was a riveting, runaway success which was later adapted into a major motion picture starring Natalie Portman and Scarlett Johansson. Gregory's most recent novel is "Three Sisters, Three Queens," published in 2016, which is also an international bestseller.
Gregory often explores history through the eyes of women. "My journey in my own work has been backwards," she told a journalist from The Telegraph. "I did almost all of the Tudor wives. When I was writing about Catherine of Aragon, that led me to her father-in-law, Henry VII, and then to his queen consort, Elizabeth of York, and then back to her mother Elizabeth Woodville, wife of the Plantagenet king Edward IV."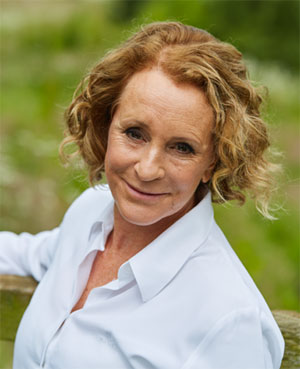 She says she has long been fascinated by what she sees as the untold history of her gender. She has said: "Women's work, their power and lives have been deliberately ignored and neglected, and their glorious history should be told. All of us women alive today, who are in positions of good fortune, safety and political and financial rights, are here because our forebears fought and suffered for us."
Gregory is also known for a hobby that would have made her quite at home in the times she chooses to write about – horse riding. She has told journalists she often thinks about writing while riding: "Your body is engaged but your mind is freed, and horses, for me and my characters, are an emblem of freedom." Her Connemara Irish pony is named Cardagh, and she describes him as "young and therefore foolish," adding, "when we explore the world together we always discover something new."