"Purr" yes to kindness; "growl" no to cruelty
Children who are cruel to animals can become violent adults
View(s):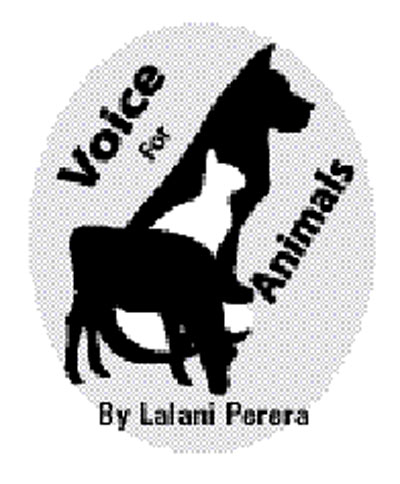 Yesterday, October 1, Sri Lanka celebrated Universal Children's Day. Many nations mark this day with a commitment to promote a better quality of life for their children – reflecting the four pivotal principles of the United Nations Convention on the Rights of the Child – Survival, Development, Protection and Participation.
We, adults, have a fundamental duty: to ensure that children grow up to be law abiding, peaceful and responsible adults.
"Purr" YES to Kindness; "Growl" No to Cruelty – because empirical research reveals that children who are cruel to animals can become anti-social and violent and such cruelty can be the first warning sign of future criminal behaviour.
Cynthia Hodges analysing "Animal Abuse as a Predictor of Future Behaviour" highlights some alarming statistics:100% sexual homicide offenders examined, 70% recidivists, 40% violent criminals, 48% rapists and 30% child molesters had committed acts of animal cruelty during childhood. Developing serial killer details for the FBI, Robert K. Ressler found that "Murderers very often start out by killing and torturing animals as kids" and that "these are kids who never learned that it's wrong to poke out a puppy's eyes."
Many serial killers have admitted that torturing animals was the first time they realized that they liked to hurt people. Profiles of mass murderers show their childhood violence towards animals : Albert De Salvo, the "Boston Strangler" trapped dogs and cats in boxes and shot them; Jeffrey Dahmer's childhood hobby was killing neighbours' pets; Andrew Cunanan gouged the eyes of crabs with matchsticks; Brenda Ann Spencer set fire to dog and cat tails; David Berkowitz, "Son of Sam" shot his neighbour's dog; Ted Bundy watched his father torturing animals; Edmund Emil Kemper killed cats and displayed their heads; Lee Boyd Malvo tortured animals; Dennis Rader, the "BTK or Bind, Torture Killer" hanged stray cats; Carroll Edward Cole strangled puppies. They were also rapists, kidnappers or nephrodites. Several high school students responsible for school shootings had immolated pet dogs, blown up cows or decapitated cats.
Some will say "That is America". But merely because Sri Lanka lacks research or is not in Wikipedia's "List of Convicted Serial Killers by Country", should we dispel such fears and live in denial, a trait many Sri Lankans possess?
According to studies, most children who abuse animals are victims of physical or sexual abuse, have witnessed domestic violence, longed for power and control, inflicted cruelty to avenge their own maltreatment or even to relieve boredom. Similarly, their exposure to animal cruelty can lead to aggression. In Sri Lanka children watch thirikkal races where the cart bulls are mercilessly beaten, gruesome animal sacrifice reportedly happening stealthily though judicially outlawed in 2013 or home slaughter in some households during certain festivals.
B.C.V. Senaratne (Sri Jayawardenepura University), analyzing behavioural problems of "Left Behind Children of Migrant Women" has observed that these children are comparatively more prone to animal cruelty.
The late Malsiri Dias, whose assiduous commitment to animal welfare is well known, once commented: "In Sri Lanka very little is known about the extent of cruelty and even less about what triggers such action especially against beasts of burden and domestic pets. The RSPCA (UK) in order to understand why and when animal abuse begins commissioned a research to the University of Manchester into why some young people abused animals. Unfortunately we do not have resources for such work. Even more it is not considered a priority issue." Will such a study be initiated even now?
The most powerful tools recommended for preventing animal cruelty are "empathy building through humane education" and "leading by example."
So, adopt a puppy or kitten abandoned in the market place (instead of complaining it's a public nuisance); feed an intruding cat (instead of poisoning it); feed the birds (instead of caging a 'peththappu', conveying a message that imprisoning animals is acceptable); spay your pet dog or cat (instead of dumping unwanted puppies or kittens); deny your pet dog his treat for being unruly (instead of hitting him); get veterinary treatment for an animal run over (instead of letting it die on the streets); encourage your child to feed stray animals)instead of ridiculing others who do so); rescue a neighbour's abused dog (instead of minding your own business); save a fly in your tea cup (instead of watching it drown); give sufficient space to your aquatic pets (instead of confining a large carp in a small tank); allow your pet dog to roam (instead of tying it 24 hours); if you encounter a chained elephant in some temple, remind that the Buddha taught compassion (instead of getting your child to pose for a photograph with the animal); visiting the zoo, explain that these animals should be in their natural habitat and not behind bars for human entertainment (instead of oohing and aahing). These are all real life situations that I have encountered in my animal welfare work.
As for some advice from the experts: reading books portraying animals as 'beings' with feelings, watching animal friendly movies, denying children video games that challenge them to kill animals, all contribute towards empathy building. And their warnings: Don't ignore children who neglect or abuse animals, whether pets or strays; get professional help if animal abuse occurs repeatedly.Some experts say that "the unenlightened view that childhood cruelty to animals is 'just a phase' or it is just 'boys being boys', is outdated and woefully inaccurate." As Dale Bartlett of the US Humane Society states, schools, parents, communities and courts that dismiss animal cruelty as "minor" crimes are ignoring a time bomb.
In an UNESCO publication, Tricia Herbert discussing "Eco-intelligent Education for a Sustainable Future Life" says that early childhood education prioritizing eco-literacy is facilitated by giving children an opportunity to play a valued part in real life, including caring for animals.
Authorities in some Sri Lankan schools reprimand teachers who feed dogs within school premises, and abandon these animals, rather than vaccinating and spaying them and encouraging children to care for them; but some schools do have Associations which care for animals.
Humane education should happen at home, at school and at Sunday school.
Switch on the Red Light for Cruelty and the Green Light for Kindness- to animals. And, direct children to live in harmony with the animals they share the land with and guide them to become peaceful, law abiding and responsible adults.