Protest against settlements in North
View(s):

My dear Wiggie,
I thought I must write to you when I heard that you had given leadership to some kind of a protest in Jaffna that led to shops closing and public transport coming to a halt. Well, if your idea was to get some attention, you seem to have succeeded, because everyone is talking about this now.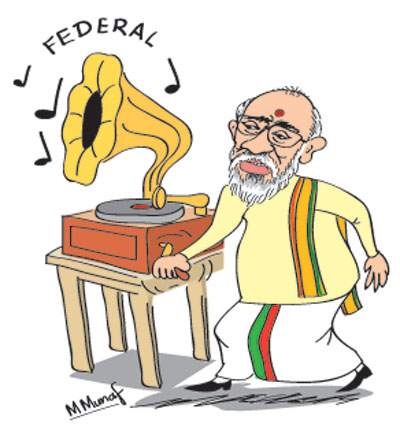 To start with, Wiggie, I was really disappointed to hear that your protest was called 'Eluga Thamil' which means 'Arise, Tamils'. Remember, last year we had a similar campaign which was called 'Mahinda Samaga Negitimu' which means 'Arise with Mahinda' and that really didn't go anywhere!
At your protest, you had apparently called for a halt to Sinhalese settling in the North, merging the North and East and a 'federal' set up to administer the country. Hearing all that, Wiggie, it seemed as if you are stuck in time, making the same demands that were made more than sixty year ago!
What you said last week was also similar to what Chelvanayakam and Amirthalingam said at Vadukkodai forty years ago. They wanted to be heroes – just as you are doing now – but they didn't know that it would snowball into terrorism later. Do we want history to repeat itself, Wiggie?
We should hardly be surprised about what you said because previously you had made headlines saying that Prabhakaran was not a terrorist but a great leader. Ah, isn't it a pity that you didn't make such pronouncements when you were sitting on the bench of the Supreme Court of Sri Lanka?
Judging by what you said last week, Wiggie, you seem to have forgotten that we ended thirty years of war a few years ago. However, that does not mean that the differences of opinion between various communities have disappeared and much more needs to be done to make us one nation once again.
When people are trying to do so by drafting a new Constitution and putting other measures in place to prevent tensions between communities, the last thing we need is someone trying to inflame communal passions but if that was your idea, Wiggie, congratulations – you seem to have done just that!
Already, Gnanasara, who was silent for many months, has come out of the woodwork and was out on the streets of Vavuniya chanting slogans and claiming that you are trying to divide the country. If you continue staging protests, you can be assured that many will start to believe what Gnanasara is saying.
All sorts of people have condemned what you said and some have called for your resignation. Most importantly though, there are many in the South who will now try to capitalise on what you said, blame Maithri and the Green Man, create a fear psychosis in the South and gain a political advantage.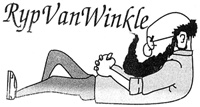 What is sad, Wiggie, is that you are not yet another politician, even though you are the Chief Minister of the North now. You were a Justice of the Supreme Court until you came into this business after retirement. So, people expected you to rise above petty politics and be statesman like in what you did.
If my memory serves me well, that was the only reason why Sampanthan seeya chose you as the chief ministerial candidate from his party. At that time, Mavai was the obvious choice to run for the post of chief minister. He deserved a reward, having served the party through very difficult times.
Nevertheless, Sampanthan seeya chose you, hoping that you will become the Lakshman Kadirgamar of his party. Obviously, he got his calculations very wrong because what he got was not the next Kadirgamar but the next G. L. Peiris, who changes his tune to suit his own agenda and own survival!
To their credit, Sampanthan seeya and his party have quite clearly distanced themselves from your remarks but then, that is also what you want, isn't it, Wiggie: to become the Gnanasara of the North, so that people with racist tendencies will flock to you in droves and see you as their only saviour?
We know that your son is married to Vasu's daughter. Some are even suggesting that this is a plan by the two of you: you play on communal sentiments in the North and Vasu's 'Joint' opposition plays on similar feeling in the South to get votes from the masses and you both win! Is that true, Wiggie?
At seventy six years of age, you are an old man in a hurry who is thinking of making history but surely, that shouldn't come at the expense of starting another war that could last long after you are gone? I hope you still have the common sense and the willingness to consider all this, Wiggie.
Yours truly,
Punchi Putha
PS: Here's another thought: When Chelvanayakam and Amirthalingam stirred the youth in the North, they thought they were making history. They did, but it was by becoming victims of the youth they motivated into becoming a ruthless band of terrorists. Think about that too, will you, Wiggie?