24,000 rural youth entrepreneurs to overcome rural economic challenges
By Bandula Sirimanna
View(s):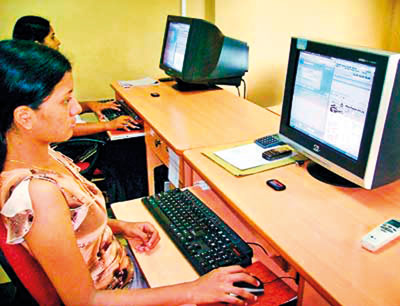 With rural Sri Lanka facing mounting challenges in development, the government is now planning to promote 24,000 youth entrepreneurships in all districts as a vehicle for economic growth and development in the country, a senior cabinet minister said.  1,000 youths with innovative thinking and skills in each district are to be given training and financial assistance to start rural enterprises in all 24 districts and latter help them to enter the overseas market, Public Enterprise Development Minister Kabir Hashim told the Business Times.
He noted that present day rural youths are not going after government jobs anymore and they are also risk takers; what they need is some financial assistance and proper training to upgrade their entrepreneurial skills.  The Regional Development Bank (RDB) has been directed to provide credit facilities for these selected youth entrepreneurs and assist them to upgrade their entrepreneurial skills as well as to launch business ventures or further develop their existing business ventures.
He disclosed that 968 youths in Kurunegala have been already selected purely on their innovative thinking and skills to start small innovative enterprises in the fields of electronic, electric, motor mechanism, tourism, agriculture, beauty culture, wood work, industries and technical sectors, etc.  Credit facilities will be given to them mainly from the RDB, the minister said adding that other state banks such as the People's Bank and the Bank of Ceylon could step in to assist these young entrepreneurs.
Rural youths are willing to contribute in building a strong, competitive entrepreneurial culture which could help Sri Lanka move up the Global Innovation Index in which Sri Lanka is ranked 85th out of 141 economies, he said.  RDB Bank Chairman Prasanna Premarathna told the Business Times that small and medium scale enterprises play a major role in rural areas for creating an economic environment in which large firms flourish and contribute to export earnings.
So, it is important to encourage the entrepreneurs in rural areas of Sri Lanka to contribute to the global economic growth and get its share of the benefits, he added.  Sri Lanka has talented young entrepreneurs with ideas that were not developed into full potential, but with some support in terms of financing, they could transform their ideas to reality and reach the world market, he pointed out.