Summer of cinema in the North
Jaffna International Cinema Festival 2016
View(s):
'For the second consecutive year the Jaffna International Cinema Festival (JAFFNAICF) 2016 is to be held from September 23 – 27 in Jaffna. JAFFNAICF 2016 is presented by Agenda 14 in collaboration with the Fine Arts Department of the University of Jaffna and Ceylon Theatres.
The main intention of JAFFNAICF 2016 is to celebrate independent cinema in the peninsula, recovering from the destruction caused by a 30-year-old war. Using art to reach out to people, this festival would create a space for communities across borders to interact with each other through cinema.
"Cinema of Sri Lanka is widely known as Sinhala cinema. In the South of the island itself, in the Indian Ocean region or in international film circuits far away, Sri Lanka is known for its Sinhala language cinema. Yet there was and is a cinema of the other, in this island which is not widely known or recognised by its own people or by the world outside. That is Sri Lanka Tamil Cinema," the JAFFNAICF Director, Anomaa Rajakaruna said.
The majority of the audience in the peninsula today is attracted to South Indian commercial cinema and young filmmakers are making use of the new technology without proper training or exposure to world cinema.
"At a time when the country is divided by the language we speak, the faith we believe in and the political ideologies we depend, cinema could become a powerful medium of expression in the journey towards peace and reconciliation. It could create a dialogue across borders and communities. Unfortunately cinema is not used in this manner in Sri Lanka today," Anoma explained.
This year's Jaffna International Cinema Festival's opening film will be announced soon and the closing film of this year's festival will be award winning film 'Visaranai' by Vetri Maaran.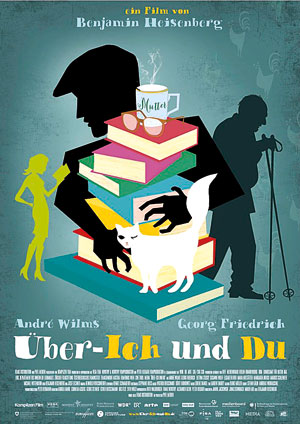 JAFFNAICF 2016 will present three awards honouring the seniors and encouraging the young generation. This includes a Lifetime Achievement Award, Best Debut Film Award and Best Short Film Award andAudience Award for the popular short film.
International critics in JAFFNAICF 2016 juries are Alice Shih (Canada), Axel Estein (Germany), Gayatri Chatterjee (India), Juan Carlos Lemus Polanía  (Colombia).  Three Masterclasses at JAFFNAICF will be conducted by, Andrea Wenzler (Germany) on editing, Shanmuga Raja (India) on acting and Shyaman Premasundara (Sri Lanka) on sound designing.
The films to be screened includes 'A Walnut Tree' (Pakistan), 'Babai' (Germany), 'Blood Leaves its trail (India), Boy-7 The Netherlands, Dark in the white light (Sri Lanka), Girlhood' (France),
Strange Heaven (Poland), 'Victoria' (Germany), Visaranai' (India), 'Void' (Lebonon) and I, Daniel Blake (UK).