'361', a theatrical exposure of the true face of media
View(s):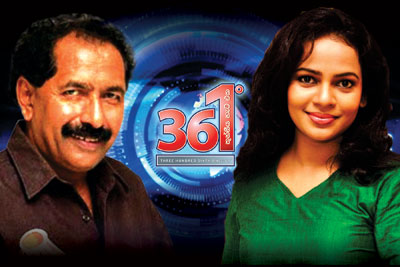 Udyaysiri Wickremaratne's latest stage play '361' will go on the boards at 7 pm on September 24 at the Lionel Wendt theatre, Colombo.
Presenting a new theatrical structure '361' is different  from Wickremaratne's earlier plays like 'Suddek
Oba Amathai' (A White Man Addresses You) 'Rangapem Ivarai' (Adieu to Acting) and
'Pem Yuwalak One Kara Thibe' (Wanted: A Pair of Lovers).
'361' discusses the issue how mass media which is supposedly dedicated to bring the truth to the people contributes in concealing and distancing the truth from the people in a society which also overestimates the power of media. '361' deals with the naivety and shallowness of the people who sit in their living room and believe they can change the course of politics through engaging with what appears on a TV screen.
The cast of '361' includes Jayalath Manoratne, Umayangana Wickremasinghe, Ruwan Malith Peiris, Chamari Nisansala, Mihiri Priyangani, Rohitha Jayakoday, Kusal Maduranga, Ishara Wickremasinghe, and Nayanthara de Silva.
Behind the screen, music is directed by Lalith de Silva, set designing by Luvolin Vanderwall, costume designing Nipuni Preksha Mendis and lighting by Mihindu Madhushanka.
Stage management by Ruwan Malith Peiris, the play is presented by Jude Srimal and the tickets are available at the Lionel Wendt Theatre.