A constitutional legacy
View(s):

My dear JR,
I thought I must write to you because yesterday was your 110th birthday, even though you left us twenty years ago. If you were still around, you would have marvelled at the changes that have taken place since your departure, though some say that nothing has really changed.

JR, you seem to be the only leader of our country who is not remembered with fanfare although ironically, you are also the leader who was in charge for the longest period of time. I have often wondered why and I think it is because you have no family members who are still in active politics.

Of course, your nephew is still here. He is in fact now the second in command and virtually running the show but he is not the type of person who is big on anniversaries, is he? Some see this as a virtue but others would say that that is typical of him because he is not very sensitive to popular sentiment.

JR, you must remember how you tried to split the Blues during your time, using Anura. Why, you even said the Greens would not contest a by-election at Kalawewa, if Anura was the Blue candidate. Well, you would be pleased to know that the Blues are quite sharply divided among themselves now.

And remember Satellite, whose husband you put in jail on charges of being a 'Naxalite'? You will be happy to note that your nephew and Satellite are very good friends now, plotting the downfall of the 'R' clan together. Ah, there aren't any permanent friends or permanent enemies in politics, are there?

Of course it is the same Satellite who called your Constitution a 'bahubootha viyawasthaawa' and vowed to get rid of it. Not only did she not get rid of it, she also tried – in vain- to stay in office for a full twelve years, enjoying the powers and privileges of that Constitution until Sarath booted her out.

Since then, so many people have promised to do away with your Constitution which gave enormous powers to one person but no one has done so yet. Mahinda maama also promised to do that but instead, he ended up being the person who used those powers most – and lost his job because of that.

Now we have Maithri who also used the same slogan to get elected to office. Sure, he has made a few changes to reduce the powers of the office he holds but everyone including the Green Man is silent on whether the Executive Presidency will be abolished once and for all – and if so, how it would be done.

So, JR, in a sense your legacy lives on. The Constitution you introduced almost forty years ago still governs our country. The main changes you made – like the Mahaweli scheme, the free trade zones and opening up the economy- are still major reasons why our country is where we are today.

Of course, there were many times when you lost the plot. You were not a great democrat because you held a referendum instead of a general election. You obtained undated letters of resignation from your MPs and only a few of them like Gamani, Cyril, Neville and Thonda had the courage to defy you.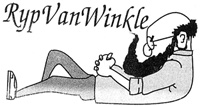 You also let the ethnic conflict escalate into a full blown war. You will argue that India and Rajiv didn't allow you to end the war but by the time you left office, the country was burning at both ends, the North and the South, and a far cry from the peaceful country you inherited from the Queen B.
Because of your dictatorial actions, others who followed you were emboldened to follow in your footsteps. Your successor ruled with an iron hand – and was impeached by his own party. Mahinda maama changed the rules and ran for a third term – or else, he would have been the boss even now.
To give you credit where it is due though, at the end of your two terms you knew it was time to go. You left the stage and led a quiet retirement, hardly making a public comment thereafter, instead of returning to Parliament and staging 'paada yathras' surrounded by rogues to try and return to power.
As you said, you didn't have a prince to crown. People may accuse you of being an autocrat with little respect for democracy but after many years in public life, you didn't own a single Mahindananda type mansion. No one accused you of acquiring billions. So, JR, history will eventually be kind to you.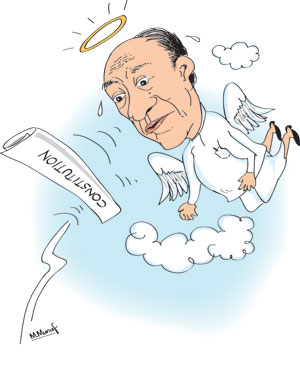 Yours truly,
Punchi Putha
PS: You are the only leader of our country who does not have a monument in his honour in his own country – although there is a statue of you in Japan. I think you missed a trick there, JR. You should have named a cricket ground, a port, an airport and a conference hall when you had the power to do so to ensure that your name lives on forever. But then, that was not your style, was it?