Nimal Jayamanne to hit back the bandstand
View(s):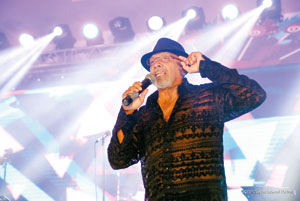 The versatile, legendary entertainer, who was a household name in the late 80s, is a dedicated English lecturer and a professional trainer today.
Nimal Jayamanne rose to fame overnight with his all-time hit 'Ranpota Thelambuwa' in April 1988. He, who started his musical career as the lead singer of the band Moonsonics, later sang with a few other bands before he went solo after 'Ranpota Thelambuwa'.
'I consider myself a western musician' said Nimal. 'My love for music grew during the era of the Beatles and then with the arrival of singers like Tom Jones and Englebert my genre changed'.
Nimal is so versatile that he has been successful in whatever he put his hands into. A man who loves changes in life and is not afraid to take risks, Nimal started his life as a marine engineering apprentice at Walker Sons & Company in 1971.
"I realised that I didn't have the passion for machines and engines and I was a people oriented person. So when I got an opportunity to join the hotel industry, I happily grabbed it", he said. He then switched over to the travel trade and in 1991 he travelled to Bahrain and started a freight forwarding company with a Sri Lankan partner to forward personalised cargo to Sri Lanka. On his return to
Sri Lanka in 1995, he continued with his music but unlike in the 80s he found that doing full time music was not giving him enough to put three meals on the table.
'I'm thankful to a friend of mine, who asked me one day if I didn't want to teach English. I simply said 'NO', as I thought I didn't have the patience to teach. Then she asked me if I could sit in a spoken English class she was conducting and observe, to which I agreed. That was the day that changed my life towards a more meaningful profession'.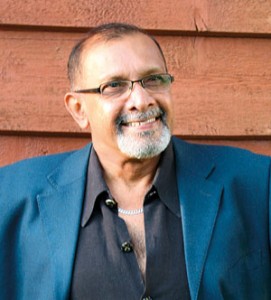 That was just the start of Nimal's teaching career.
In 2011 Nimal joined CINEC Maritime Campus, popularly known as CINEC campus today, as an English lecturer, where he works todate. Nimal specialises in effective communication, enhancing pronunciation, effective public speaking, conversational English and English as a second language.
When asked if he has given up music, he smiled and said, 'Music has always been an inspiration to me and will always dwell in my heart. I love to entertain people but with teaching as a career, I now choose my audiences and have limited myself to doing spots on the big stage'.
A product of St. Joseph's college Colombo, Nimal is an internationally accredited trainer of City & Guilds U.K. today,and hopes to strengthenhis teaching and training skills to greater heights.