Taranjit Sandhu next Indian High Commissioner to Sri lanka
View(s):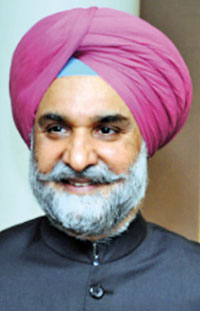 India's next High Commissioner (HC) to Sri Lanka will be Taranjit Sandhu, currently Deputy Chief of Mission in Washington DC, while incumbent HC Yashvardhan Kumar Sinha is to be India's next HC to the UK.
Prime Minister Narendra Modi is reported to have approved the appointments of these senior career diplomats to man India's important missions overseas.
Current Indian HC in the UK, Navtej Sarne, also a career diplomat, is to be India's's Ambassador to the United States. HC Taranjit Sandhu is an old Sri Lanka hand, having served at the Indian HC here in the late 1990s and early 2000s. He is credited with having played a crucial role in lobbying US lawmakers, turning around Indo-US relations that had hit a bad patch, and arranging for Premier Modi's highly acclaimed State visit to the US.