Man forced to return to his deadly past
Mechanic: Resurrection
View(s):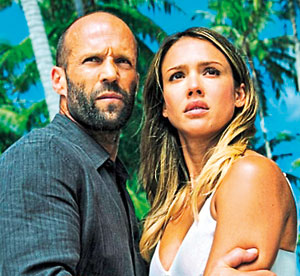 One of the latest released Hollywood action thrillers, "Mechanic: Resurrection" directed by Dennis Gansel is now being screened at Majestic Cineplex, Empire Arcade and Savoy cinema Colombo.
Starring Jason Statham, Jessica Alba, Tommy Lee Jones, Michelle Yeoh, Sam Hazeldine, Rhatha Phongam and Natalie Burn, the film is written by Philip Shelby and it is imported by Ceylon Theatres (Pvt) Ltd..
A sequel to the 2011 film 'The Mechanic', 'Mechanic: Resurrection' revolves around a man who is forced to return to his dangerous past.
Arthur Bishop thought he had put his murderous past behind him when his most formidable foe kidnaps the love of his life. Now he is forced to travel the globe to complete three impossible assassinations, and do what he does best, make them look like accidents.
'Mechanic: Resurrection' is a CEL release.