Benefits galore if light train transit system is implemented
Letters to the Editor
View(s):
Senior Professor Amal Kumarage in his article (The Sunday Times of July 3) has placed much emphasis on the cost of the project and how the existing bus service could be modernised to meet the growing demand at a lesser cost.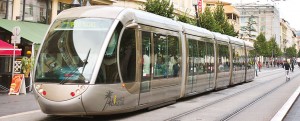 However, the other side of the story is that the urban rail transit systems are now a common place even in Asia. His article targets only the daily local commuter travelling to work. But there is a much broader perspective for such systems in countries like Sri Lanka which aims at development of tourism. Tourism is a major foreign exchange earner in this country. Those who have experienced travelling in urban rail transit systems would know that it is convenient and safe and it saves valuable time. In most parts of the world, the network connects places of interest.
Therefore, the proposed LRT network should also be connected with places of tourist interest. For example, a main station in Town Hall area will serve the Viharamahadevi Park, the museum, the Nelum Pokuna theatre and even hospitals and shopping malls. Another main station in Colombo Fort area will enable tourists to visit major hotels, government offices, eateries and cafes. Diyawannawa is another area of attraction.
Therefore, we should not confine this service only to the daily commuter who travels to work (probably by car at present). During peak times, the LRT can serve the elite office crowd but at off peak times , like in other countries, discounted fares would encourage ordinary people and tourists, both local and foreign to use this service.
The benefits of an LRT system could be listed as follows:
It will beautify the landscape of the city.
It will be a major tourist attraction.
More than half of the people who travel to work by car will use this service.
It uses green energy and is pollution free.
As a result, roads will be less congested and buses can make their journeys in lesser time.
Millions of man hours will be saved and add to increased GDP.
Above all, travelling will be a stress-free experience for both elite car user and the average bus user.
The cost of the project in the long-run will be well set-off, by increased tourist arrivals, reduced imports of private vehicles, and increased GDP due to time saving.
Kithsiri Wickramasinghe
Piliyandala