What are our chances against Australia this time?
View(s):

Sri Lanka's cricket series against Australia is at hand. What do other professionals, who do not have access to, think about Lanka's chances against the world's number one cricketing nation. This is this week's topic.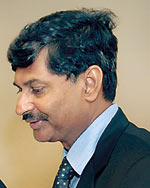 Brendon Kuruppu
( Former National Cricketer  1983-1990)
"I am not in any post of Sri Lanka Cricket. Due to this situation I did not follow Sri Lanka's performance in England closely. During the tour our cricketers were faced with many injuries. Also I observed many random player selection, and it did not helped Sri Lanka in good stead. It was a reason for our disappointing performance. I am not satisfied with the domestic cricket structure. We don't have a long term structure, and then suddenly we prepare for overseas cricket tour. Due to this short term planning our players don't get the much needed match practice. They get injured quite often. To win a test match bowlers need to grab 20 wickets, hence a team should posses 4 or 5 good quality bowlers. I didn't see a balance bowling attack in our recent tour to England. We had too many batsmen. If you take the period when Arjuna Ranatunga led Sri Lanka cricket team, the team had seven good all rounders except Romesh Kaluwitharana and Roshan Mahanama. The rest we had quality bowlers. In the team that toured under Angelo Matthews we did not see that. We should change this immediately. If we continue same way as played against England, surely the test series will end 0-3 in favour of Australia."
 Kapila Liyanage
(Programme Producer, Independent Television Network)
"Cricket fans look at our present cricketers in a very disappointing manner after the debacle in England. We did not perform well in batting and bowling to win a test match or either to draw the series. Same can be said of our one day performance. Cricket fans thought at least in the one day series, our team will fight back and win the series. As a Cricket World Cup and T20 World Cup winning country, our Cricket fans still expect the present cricketers will make all amends by forgetting the last unsuccessful tour and give a sterling performance to win the test and one day series against Aussies. The players need to perform their best in the field and meet the expectations of the ardent Cricket fans. From the debacle we faced, the half of the responsibility should be taken by our Cricket administrators and you cannot put the total blame on the cricketers".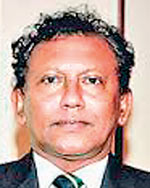 Saman Amerasinghe
(Former President Sri Lanka Umpires' Association)
"In the upcoming series against Australia, we have a home advantage due to weather and ground conditions. We have to take decisions as per these conditions. We have to change our planning according to our opponent we face. In the history of one day Cricket, hope everybody is aware how the batting in the first 15 overs was changed. In the past, the opening batsmen tried to safeguard their wickets in the first 15 overs. But in CWC 1992, the batting style was changed by Mark Greatbatch and Rod Latham. In CWC 1996, Our two opening batsmen Sanath Jayasuriya and Romesh Kaluwitharana took that batting style to another level. They plundered runs in the 5 first overs. Taking this into account we should change our pattern in the upcoming series."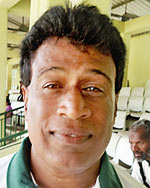 I.D. Premasiri
(Athletic Coach, St. Benedict's College)
" Though being an Athletic coach I follow Cricket. We have to forget the past disappointed memory and focus on the upcoming Aussie tour. If we have a long term plan for Cricket without any involvement of politics, then we can be happy on the future of Sri Lanka Cricket. Before the England tour, Cricket fans had high hopes and once the series started they were following the matches via TV.But soon they realized the tour was heading for a disaster. Sri Lanka Cricket should not let the same thing befall to the Australian tour as well. After Susanthika Jayasinghe won the medal at Sydney 2000, since then the standards of athletics has dropped. Same thing can be said of Cricket since CWC 1996."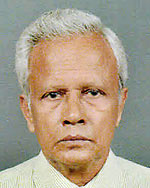 Boniface Gunathillake
(Retired Assistant Commissioner of Cooperative Development)
"This is something we definitely have to consider. In Twenty 20 match our team tries to maintain their skills but it was an absolute failure. However; at last Skipper Mathews accepted some of the faults of the team throughout the series and it has been disappointed us in every single game on last tour. On the other hand Joe Butler has been getting runs against us every single time and this must be the main cause for demoralisation of our team. Honestly Butlers' latent was unbeatable that we should consider in our forthcoming test and one day series.
Now again Australian test tour of Sri Lanka to begin from July 26, I guess this will be a good start for us to regain our success. We should keep in mind last time Mike Hussey's excellent batting in 2011. Australia won the first test quite forcefully. We have extremely good spinners and a talented batting lineup. I hope this series will be a very good platform to rebuild Sri Lanka team's triumph as we are empowered with talented cricketers.  It was surprising to note that our own Muttiah Muralitharan, who have single handedly brought victories for Sri Lanka is now taking care of our opponents spinners. I don't think any top Indian or, Pakistani bowler as a bowling coach would do it, when playing against your own motherland. Our batters need to play a guessing game against the Aussie bowlers. They should surprise them and win the mental battle in the first test at Pallekale it self."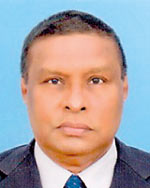 Eric Hulangamuwa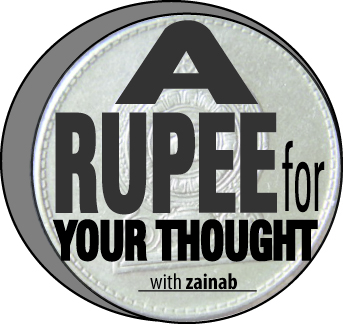 (Former Asst. Secretary Matale District Cricket Association)
"Ours is a great nation where the our ancestors have proved that their capabilities are unlimited when the mind is set.  We have plenty of historical and cultural monuments to prove this fact. And Cricket is no exception you may recall that we have achieved the best of World Cricket once in 1996 and came close to it several times.When we had our mind focused on it strongly so the mind set.  We could also get a cue from the Pakistani Cricket Team, my opinion is Pakistani identify the weakness of their opponent and capitalize on attacking on the weakness, such strategy has achieve them their success in the recent past. The Sri Lankan Cricket team must pressurize the Aussies starting from the first test at Pallekale and keep the momentum to surprise them. Even though our own Muttiah Muralitharan is in the opposing camp as the bowling coach guiding their spinners. Our cricketers should not get dishearten and mentally down, the batters have a total responsibility of tackling their spinners and rest of the bowlers for good. Our batters should end the first test by gaining the mental edge over the Aussie bowlers.  The other point is the natural turf we are playing as many cricket nations have develop turf to their advantage and showing unremarkable achievements when they play on their country. So it is high time we also think on the same line.  Whatever said and done I am sure presently our cricket team is on a temporally set back, their capable of bouncing back at the correct time. My wish is also that they recover from this gloom with minimum delay.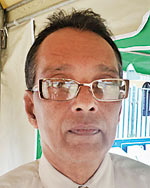 Col. D.S.D. Suriyakumara
(Retired Senior Lecturer, Siyane National College of Education)
"In the recent past Sri Lanka Cricket team was in a victorious mind set. During that time if we lose two matches in a row, our team had the courage to come back and win the next two matches. But that attitude and strong mentality is not in the present team. Due to this our Cricket fans have shown least interest in Cricket these days. They don't know who are the batters and bowlers, as the team is changed too oftenly. We have coaches for batting , bowling and fielding and they are paid with thumping salaries. They too are clueless to point out the exact reason for our debacle in England. At school level we have talented cricketers. It is the total responsibility of the coaches to guide this talented youngsters from school level to club level and national level. The Cricketers too have a responsibility, when representing their country. The head coach at least now analyze the short comings of our tour to England and prepare well against the next opponent-The Aussies. The wickets should be prepared as per our teams strengths. Even if our own Muttiah Muralitharan help and guide their spinners to take control of our batting, our cricketers should not get disheartened. Our batters should be confident enough to tackle the Aussie spinners and win the battle of minds. And also on the bowling action of paceman Shaminda Eranga. Due to this he was suspended for suspected bowling action. My question is how our coaches missed this at school and club level? Finally it is a black mark for us at international level. Our bowlers should be guided to find the weakness in batting of Steve Smith, David Warner, Joe Burns, Moises Henriques, Usman Khawaja , Mitchell Marsh , Shaun Marsh and Adam Voges in the test series. And our batters should be able to come on top against Mitchell Starc, Stephen O'Keefe, Nathan Lyon, Josh Hazelwood , Jackson Bird and Nathan Coulter -Nile".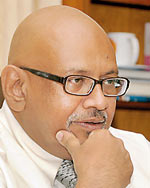 Dr. Seevali Jayawickrema
(Director General, Sri Lanka Anti-Doping Agency)
"Our cricket team should forget the recent loss against the English team and embrace the passion we Sri Lankans have towards cricket and reignite the reason behind each player's decision to dedicate themselves to the gentleman's game.  Enough of this poor performance, the team should pull their socks up, change their attitudes, make sure they are at the wicket, build up partnerships, take wickets and hold on to the catches. These are the basics which our players need to go back and polish on to especially for a 5 day match. The mind set of our present cricketers who are selected to play the Aussies should be lifted after the debacle in England. The morale should be boosted as the series is played in home turf. We should be able to identify the strengths and weakness of the Aussie team. This is not the best Aussie team is playing against Sri Lanka. This team cannot be compared to former Aussie teams under Mark Taylor, Steve Waugh and Ricky Ponting. In the recent Ashes campaign, the Aussies were soundly beaten by the English in England.  Our wickets should be prepared according to the suiting of our bowlers.  Another thing our players need to keep in mind is that cricket is a team sport and winning is a collective effort and never has there been a match where a one man show won the entire match! Therefore the Sri Lankan team should work together to achieve the collective goal of winning.  On a final note, the public has always been behind this sport and the team, they should continue to show their support whenever needed and in any way possible, to bring back cricket to its former glory in Sri Lanka.