THE DASH THAT ENDED IN A TIE!
View(s):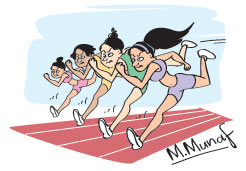 All eyes are on the female sports which is preparing to take part in an Asian Tournament in the very near future. There is this big problem where a mother wants to have her daughter included in the team. To get over the issue a Fitness Test was held and in the crucial event where all the sports girls had to do a sprint, the result ended in a tie! It has now surfaced that the participants had decided to make the dash a tie! This has posed more problems for the officials.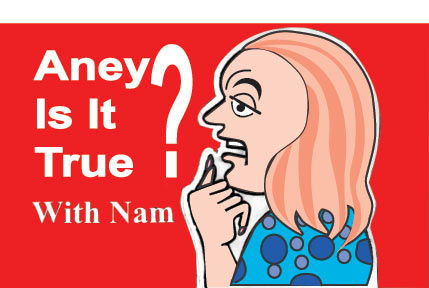 THE PET QUESTION
A big sporting event is just around the corner. The focus, however, is on the officials who will make the trip. It is said that the officials will outnumber the actual squad. On similar trips abroad Sri Lankans living abroad has this pet question. Why so many officials? Why cannot they be young ones so that it will be better for the future?
A TRAITOR?
There is this story of a top former bowler who has been roped into coaching a touring team making the pitch to his heart's desire in order to give the visitors huge wins. In local terms can he be called A Traitor?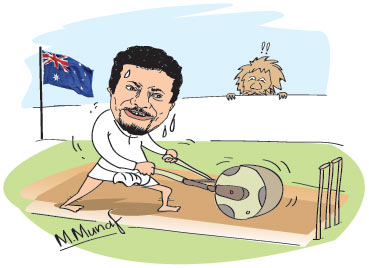 SHOW YOUR CAPABILITIES
The Sports Boss has come down hard on a team making arrangements to go abroad to take part in an international meet saying that they should first show their capabilities. This sport in particular has had a lot of successes in the past but has not shown their colours since of late.