Readers Forum
View(s):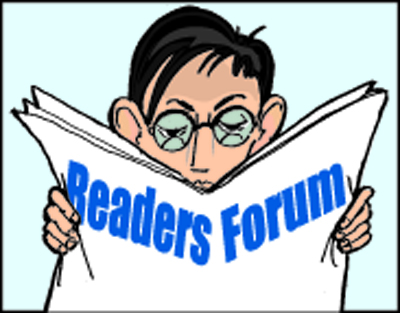 The Sunday Times has decided to dedicate this column to its readers so that they can comment about contents in our sports columns and features and also write their own thoughts on various sports with letters to the editor.Their views however are not necessarily those of the newspaper.
Learn to play the Game Royal
I being an old Royalist wish to comment on the recent events in the Inter-schools Knockout Rugby Tournament which resulted in the resignation of its Vice President, Rev Marc , Warden of S. Thomas' College Mt Lavinia.  All what Rev Billimoria requested was for a neutral venue for the semi-final between Royal and S. Thomas' scheduled at Royal College Sports Complex, which is reasonable by all means. The refusal by the SLSRFA President citing incorrect and misleading reasons, which gave Royal College an undue advantage, cannot be accepted as good sportsmanship.
Thereafter, for the finals, Isipathana was provided a neutral venue. The SLSRFA Vice President, Rev Billimoria has been polite enough to mention the fact that his protest was against Mr. B.A. Abeyratne as SLSRFA President, and not as the Principal of Royal College, but for the very same reason, the SLSRFA President, who is also the Principal of Royal College, a 'party to the conflict', should have made the correct decision.
Our College song composed by Principal Reed, states "…We will learn of books and men and learn to play the game….…"  Are we playing the game with a straight bat Royal??  -Arul
Carey Rugby needs a new look
The Schools Rugby Football administrators had recently imposed lenient punishment on the Carey College Rugby team together with the College's officials such as the Master-in-Charge and their Rugby Coach who are most inadequate to instill discipline into the players as well as the two officials. The time is ripe now for the Carey College Principal to remove the two officials from the Rugby section and appoint new officials for the development of Rugby Football in Sri Lanka, by using deterrent punishment for not adhering to the College Motto, "Serve and Obey".  Gratien Amerasinghe
(Former Chairman – International Football Disciplinary Committee, 4th Asian Quadrangular Tournament held in East Pakistan 1979, former Chairman- Sri Lanka Schools Basketball Associations Disciplinary Committee 2003; Manager – Sri Lanka National Football team to East Pakistan and 12th King's Thailand at Bangkok 1979; Former Foreman – English Speaking Supreme Court Jury under Hon. Judge H.N.G. Weeraratne; Former Administrative Secretary – Football Federation of Sri Lanka)