COPE gives one month to file full report on 'Cricket Aid'
By Chandani Kirinde our Lobby Correspondent
View(s):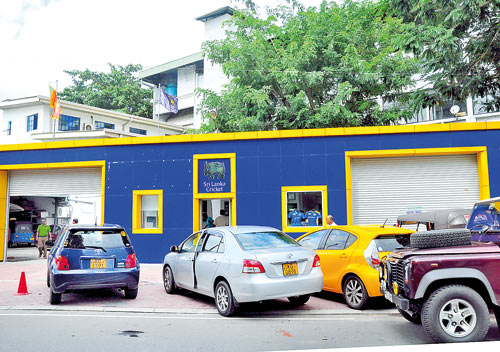 Sri Lanka Cricket officials and the Secretary to the Ministry of Sports have been asked to hand over a full report to the Parliamentary Committee of Public Enterprises (COPE) regarding "Cricket Aid", an ad hoc body that had been set up under the Sri Lanka Cricket to collect and disburse funds for social welfare projects. The directive from COPE came on Tuesday when officials of the Sri Lanka Cricket, the Sports Ministry Secretary were summoned before the Committee to answer to a query raised by the Auditor General regarding the legitimacy of Cricket Aid. Also present was the Chairman of Sri Lanka Cricket Thilanga Sumathipala, who is also the Deputy Speaker of Parliament.
Members of COPE had wanted details of from where the funds to Cricket Aid came from as well as how the funds were disbursed. As none of the information was available with the officials present, the Committee asked them to prepare a comprehensive report and submit it within a month.
Cricket Aid , set up under an former Sri Lanka Cricket's administration called Cricket Aid the Board's CSR (Cooperate Social Responsibility (CSR) arm soon after the 2004 tsunami and among its activities is to assist people suffering the chronic kidney disease at present.
Parliamentary sources said that the main question raised was regarding the legitimacy of setting up such a body within the Sri Lanka Cricket.
The official website of SLC states that "Cricket Aid (Guarantee) Limited is incorporated as a Company Limited by Guarantee having compiled with the requirements under the Companies Act, No 7 of 2007 and that the Company is limited by guarantee."