French gourmet week at GFH
View(s):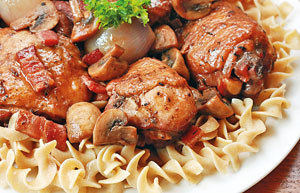 In the words of Alain Ducasse, the Monégasque chef: 'French cuisine is the interpreter of a cuisine that has evolved towards lightness in harmony with its environment…'
Further, Laurent Fabius, Former Prime Minister of France, words: "France's heritage is its cuisine, its wines, but it is a heritage that should not simply be contemplated, glorified and savoured; it is a heritage that should be built upon and showcased."
With these facets taken into consideration and the love of what is beautiful and tastes good, Daniel Gaskin will present a delightful interlude and an opportunity to celebrate French cuisine and wines in Sri Lanka, at the Galle Face Hotel. The dates are from 15th to 24th July 2016, a French buffet to celebrate France's gastronomy will be available at the Verandah.
The 1864 Restaurant will present 'Dîner d'Épicure' (Epicurean Dinner): a tribute to a vibrant, and culinary tradition tastefully presented by Daniel Gaskin.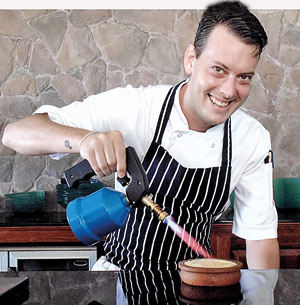 Daniel Gaskin's love of French food occurred out of Gales of Llangollen – the oldest wine bar bistro out of Wales, established in 1977. As the Head Chef he made modern European cuisine with a heavy French influence dishes at the Bistro Bar. His favourite were the wine friendly dishes that were prepared through a classic French cooking technique. He was awarded the Level 2 WSET for Wine and Spirits too.
Antony Paton, General Manager of the Galle Face Hotel avers, "The common point of this event is the partnership of Embassy of France, Alliance Francaise de Kotte and Galle Face Hotel. It is an opportunity to share the cuisine that are dear to the French people – and which we need to continue defend ardently – with as many people as possible: with conviviality and respect for France's culture.