Independence Day: Resurgence Battle is back against aliens
View(s):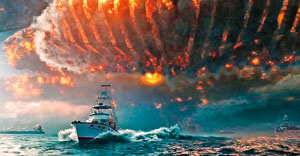 Exactly after two decades, the United States is enjoying  the second cinematic experience of aliens invasion of the world with the follow up to the box office Independence Day– 'Independence Day: Resurgence' which is now being screened at Majestic Cineplex, Empire Cineplex, Savoy 3D, Excel World, City Cinema – Mt.Lavinia and other theatres in outstations.
Directed by Roland Emmerich, the film showcase how the Earth is faced with a new extra-Solar threat and stars Liam Hemsworth, Jeff Goldblum, Bill Pullman, Jessie Usher, Joey King and William Fichtner in the main cast.
Dhanak is a 2016 Hindi road movie,[3] written and directed by Nagesh Kukunoor. Produced by Manish Mundra, Nagesh Kukunoor, and Elahe Hiptoola, the film was premiered at the 65th Berlin International Film Festival where it competed in the Generation KPlus section and won the Crystal Bear Grand Prix for Best Children's Film, and Special Mention for the Best Feature Film by The Children's Jury for Generation Kplus. The film has also garnered the Best Film Award in the main category-Children's Feature Film Competition-Cinema in Sneakers (film festival), and the Best Film Award – at the Montreal International Children's Film Festival (FIFEM). Dhanak was also screened at the International Film Festival Los Angeles (IFFLA) and the Toronto International Film Festival (TIFF).[4][5]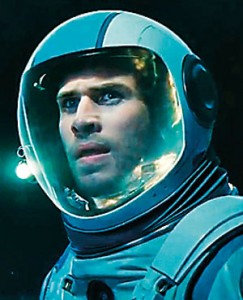 The film stars Hetal Gadda and Krrish Chhabria as the two children, playing brother and sister, in the leading roles, with supporting performances from Vipin Sharma, Gulfam Khan,Vibha Chibber, and Vijay Maurya. The film is set to release nationwide in India on June 17, 2016.[6]
Twenty years after the events of the first film, the international community recovers and the United Nations creates the Earth Space Defence (ESD), a united global defence programme that serves as Earth's early warning system and the main defence force using technology salvaged from remains of the alien forces, with some military forces assembled on the Moon, Mars and Rhea, and the Area 51 base has become the Space Defence Headquarters. However, the aliens were able to send a distress signal to their other battalions before their final defeat while others went into hiding elsewhere around the world as they headed by their queen. The aliens in deep space received the signal and sent a larger and more powerful battle fleet, threatening the human race once more.
Distributed by Cinema Entertainments (Pvt) Ltd., the film is imported by SKY Line Entertainment & Consultancy Pvt Ltd.