Whither Sri Lanka Sports in the new millenium?
By Susil Premalal & Narendra Kulatunga
View(s):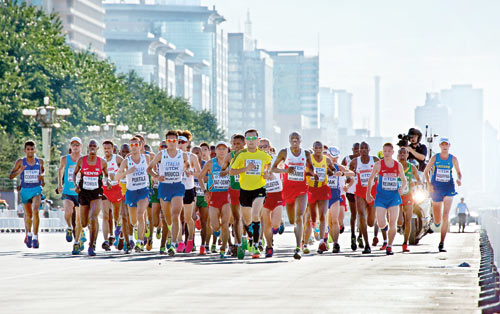 Sri Lanka is a prominent nation in South Asia, with a Sports history over 100-years old, and 3 world Championships- Billiards, Cricket and Carrom to boot. We have also won 2 Olympic Silver medals in Athletics, and medals at the World Athletic Championships, Commonwealth Games, Asian Games and South Asian Games (SAG). Hence, we have been able to win Gold, Silver and Bronze medals in all International Sports Championships.  Famous personalities such as Duncan White, L.B. Rosa, Nagalingam Ethiriveerasingam, W. Wimaladasa, Sunil Gunawardena, W.A. Premachandra, Kosala Sahabandu, Susanthika Jayasinghe and other leading Athletes, have put this little island in the Indian ocean on the Athletic map of the world.
After the introduction of the National School Games in 1984, our Athletes have won more medals in international competitions, when compared with the achievements before 1984. The Athletes that emerged from this programme, still maintain their records at Asian level.  Against this backdrop, many critics say there is a drop in Sports standards in Sri Lanka, while there are others who disagree. There is no doubt we have the talent in abundance, but the authorities have not harnessed them constructively, with no long term planning to uplift Sports as a whole islandwide.
Following are views expressed by various personalities on the above: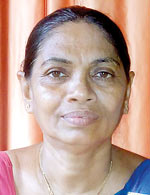 Rohini de Silva  (Principal- St.Anthony's Girls School, Panadura)
"As Principal of a Girls school, I have witnessed the downfall of standards in Sports today. At the time I went to school in the 70's and 80's, the standard of Sport was very high, with the whole school taking time out to participate in House and Circuit meets. We witnessed a Sporting mentality in school, with many spectators thronging Sporting events during that time. But, if you look at Sports nowadays, we don't see that situation. Today, we find only limited participation in school Sports. In Cricket, we can see the interest shown by Boys schools, which is not so in Girls schools. However, due to the National School Games (NSG) concept in the 80's, we could see the keen interest shown by all and how its popularity has increased. At that time, prior to being given teaching appointments, we were asked to undergo Sports training to develop a good knowledge of Sports. Due to this we had a good knowledge of Sports.
At that time, there were coaching camps for talented Sportsmen and Sportswomen, which enabled the Education Ministry with a selection process to pick the most talented Sportsmen and Sportswomen. An All-island 'Top 10' was selected from each Sport. This system was especially conducted for Athletics, where the best girls and boys enrolled into Sports schools that were conducted those days. Today, nothing like that is conducted and functioning. No such system is being operated, which I feel is a major drawback from the government's end. This is the main cause for the drop in school Sports standards. There are other reasons as well, that affect school Sports in Sri Lanka. Today, we see an emerging culture of exam mentality within schools. Schoolchildren are of the mindset that exams are everything.
Hence, they no longer participate in Sports. Due to this exam fixation, parents too advocate that exams are more important, and discourage their children from Sports. They influence the teachers as well. Today, we see children have little or no time for Sports. During our time, we kept children back after school for Sports activities, but now it is the opposite. We cannot keep children after school, as they attend tuition classes. Another reason for the drop in Sports standards is the non-availability of trained Sports instructors/coaches. Health and Physical Education have been made mandatory subjects by the school authorities. But unfortunately, there are no capable teachers at present. Hence, this particular subject is tutored by a teacher entirely new to it.
In the recent past,schools have not enrolled any Physical Training Instructors (PTI). The PTIs of the 80's are now too old/outdated. Hence, the services of those PTI's are not acceptable now. Due to this, private schools have engaged professional coaches to address this lacuna, which, unfortunately, all schools cannot afford. Also, there are some PTIs who like to remain with the same popular schools and with centrally located schools. They shun transfers to outstation schools. Unlike in the past, at present, schools don't get sports equipment from the Education Ministry. Sports equipment is very expensive now, and most schools cannot afford them. Another reason for the drop in school Sports standards is due to the Principal's non-involvement in Sports.
Most Principals want their school to excel in studies with excellent results at exams. The plans we receive from the Education Ministry too is to improve the standard of Education and not the standard of Sports. If there is to be an improvement in the standard of Sports, the Education Ministry should give a proper plan. Right now, we must nurture the NSG concept. The Education Ministry should enlighten parents and children that, participation in Sports too, along with exam success enhances employability after leaving school. Through this type of awareness programme, in another 5-10 years time, we can produce Sportsmen and Sportswomen of the calibre of Sugath Thilakaratne, Damayanthi Darsha, Sriyani Kulawansa, Ramani Mangalika, Thilaka Jinadasa and Olympic Silver medalist in 2000, Susanthika Jayasinghe."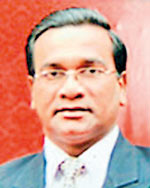 Saman Kumara Gunawardena  (Director- Sports, University of Kelaniya and
Athletic Statistics Recorder – Sri Lanka Athletic Association)
"During the 60's and 70's, school games entered a competitive era, though their standard at that time was below par. The Education Ministry at that time, did not hold the All-island School Games on a regular basis, mainly due to financial reasons. It was not held in 1974 and 1975. Due to not having the Games on a regular basis, there was no way of unearthing school talent. At that time, there was no SAG. The only Games our Athletes participated in was the Asian Games. From 1951 onwards, we were able to win medals at the Asian Games. Due to many unknown reasons, our athletes were not able to win a single medal from 1978 to 1990. During this time, there was no proper stadium to hold the All-island School Games. If an Athlete succeeded in winning a medal, it was solely due to his/her total sacrifice and talent and not due to any assistance from the government. I can vouch for it from my personal experience.
In 1983, the Education Ministry put forward a new policy for School Games. Consequently, the All-Island Games was changed to the NSG. This turned out to be a very competitive event and produced talented athletes. This resulted in our Athletes excelling and taking top honours against favourites India who came second best at the 1991 SAG. At the 1997 World Athletic Championship in Athens, Susanthika Jayasinghe won Silver in the 200 metres. At the 1998 Asian Games in Bangkok, our Athletes won many medals. The crowning achievement was Susanthika Jayasinghe winning Silver in the 200 metres at the 2000 Sydney Olympics. All these Athletes had proper training at school level, and were later trained by qualified coaches.
Athletes and coaches responsible for these achievements received many benefits, which turned out to be the downfall of all Sports. The best Athletes at school level, who were trained by PTIs, were not released to National level coaches, thinking, they (PTIs) will not receive benefits ultimately. I think this affected all events, except team Sports like Volleyball. Also, competitiveness in coaching, resulted in infighting among the coaches. At the 1991 SAG, there were only 14 Athletic coaches, which increased to 34 for the same Games in 2006. Though there was an increase in athletic coaches, it did not yield the desired results, with a drop in quality in athletics.
Athletes such as Susanthika, Darsha, Sugath, Sriyani, Rohan and Prasanna who were at their peak in 2000, continued to win medals at Asian level till 2008. Since then, we are searching for medals. When you look back to the 80's and 90's, Athletics at school level was well planned and developed. During that period, each year, we saw new athletic records. But it was all limited to school and junior level. Once you leave school, this type of training is not available. Now What we all want to see now, is a plan for the 21st century, and hope the relevant officials will act on it as soon as possible.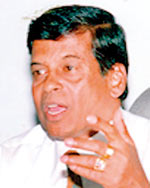 Sunil Jayaweera  (Special Consultant- Sports, Ministry of Education)
"I see a drop in the standards of Sports in schools. We don't have a proper plan to guide students just out of school, which is the main reason for the drop in standards in schools Sports. But I must say, it is the opposite we see from the NSG, where new talent is emerging at school level. At the last All Island Schools Athletic Championship, 28 new records were established. But for these young Athletes to proceed further, there is no long term National plan. Hence, they drop out. In the 80's, there was proper long term planning to guide Athletes such as Damayanthi Darsha, Sugath Thilakaratne, Rohan Pradeep Kumara, Sriyani Kulawansa and Susanthika Jayasinghes, who came out on top. Championships don't mean the Sport has developed. Many talented Sports-persons drop out from Sports due to personal, financial and employment issues.
We must have a good plan in place to protect young Sports-persons when they leave school. Only the Tri-Forces are able to offer them employment. We have an acute shortage of PTIs in schools. We recruited PTIs from 1985-1990, but no more since then. This situation has been clearly understood by Education Minister, Akila Viraj Kariyawasam. He plans to recruit 5,000 PTIs for all Sports in Sri Lanka. We intend recruiting a new batch of PTIs who have excelled in their respective field of sport, and send them to schools in 2017. We also intend to amend the age groups from next year. We must definitely follow the International age limits and not age limits of our own.
The issue is an Under (U)-19 student participating in an international tournament where the age limit is U-20 or U-21, then, we again need to have a qualification round for selection. School Associations cannot hold tournaments according to their whims and fancies. They must get down the international calendar of sporting events and get it endorsed by the Education Ministry. This is to avoid clashing with national sporting events such as the Mahaweli Games, NSG, National Sports Festival, Youth Games and National Championships. The plan is to have the same era we witnessed in the 80's. The new Minister is piloting this process."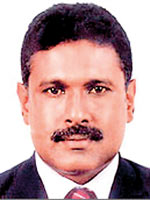 Susantha Fernando  (Assistant Director- Physical Education in Wattegama and Head Coach
- Athletics Walala A. Ratnayake National School)
"On the whole, in school Sports, especially in Athletics, it is possible to unearth talent. Presently, we see talented Sportsmen/Sportswomen coming out of schools. The present crop of talented Athletes such as Himasha Eshan, Rumeshika Ratnayake, Indunil Herath and Ishara Sandaruwn have come out on top from school level to the National level. However, we have no plans to guide and nurture this new-found talent. Only the Tri-Forces (Army, Navy and Air Force) are making a noteworthy contribution by recruiting them, training them and giving them the opportunity to participate in National and International level competitions. Those Sports-persons who like joining the Tri-Forces do so and continue with their Sports careers, while others, who unfortunately, don't want to join, call it quits.
But take a country such as India. They indeed protect their school talent and guide them to international standards. For instance, Indian Railways employs these young Athletes, along with their Banks and government institutions. In India, they don't wait for sponsors. The Indian government takes care of them and maintains their National pools as well. These National pools continue for the whole year. At the recent Asian Junior Athletic Championships in Taiwan, Sri Lanka returned empty handed without a single medal. The reason being, Sri Lanka has no long term plan to guide our talented Athletes. We have talent, but they are not properly harnessed and guided. The practice in Sri Lanka for many years is that, even when we know well in advance of an international championship, we only train our athletes at the last moment.
Athletes are selected only within a fortnight. They are then trained and dispatched to the championships. Talented Athletes are unearthed from schools all the time. But unfortunately, we don't have a proper plan to guide them through. We also have a major shortfall in PTIs. Physical Education during the 80's and 90's was implemented correctly. Now its known as Health & Physical Education, with no improvement. Also, nowadays in schools, (except for Cricket and Rugby), we see teachers concentrating only on studies. The Education Ministry should get involved and advise Principals that, participation in Sports too, enables a student to enter university by accruing points from National and International level games. The NSG concept in the 80's saw a huge improvement in schools Sports.
Schools Principals at the that time participated and supported the concept to uplift Sports in their respective schools. On the whole, every school in the country participated and gained. The outcome of this concept has been the emergence of athletes of the calibre of Damayanthi Darsha from Ampara, Dammika Menike from Galle, Sugath Thilakaratne from Viduli Pura, Norton Bridge, Susanthika Jayasinghe from Warakapola and Sriyantha Dissanaike from Colombo. I would also like to mention that, the Sri Lanka Men's Volleyball team won Gold at the 1991 SAG, and the Sri Lanka Football team won Gold at the 1995 SA Football Championships. In the past, Sri Lanka had Sports Schools which benefited poor schoolchildren. Students from every district were able to enter these Sports schools.
Now these Sports schools don't function. For instance, Sports Schools such as Madampe Central and Poramadulla Central were famous for producing Volleyball players and Athletes, but today, it is not so. Today, school PTI's and coaches who train the students, don't have the required technical knowledge from proper training programmes abroad. But Sports Officers at the Sports Ministry go on foreign tours. The PTI's in schools are not properly trained as the Physical Education Unit in Bandarawela too is closed. If we want to uplift Sports standard, we need to have a 5-year plan."