Under-19 Sports out of step with World Governing Bodies
View(s):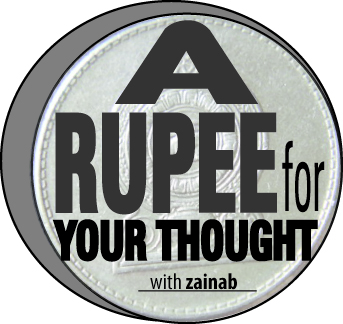 Besides of being considered as an Extra Curricular Activity at schools, Sports at junior level is one of the key platforms in many aspects. There are many age categories that children get to compete at during their days at school but the one before reaching the next stage, the national level, is considered the Under-19 age group. But there are certain sports that are contested in the age category of Under-20. There are positives as well as negatives that are involved as higher authorities are in the twilight of deciding of a fitting age category for the senior children who represent their schools at sports. Which fits best is this week's big question.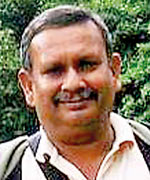 G.L.S. Perera
( Former General Secretary and former Athletic Technical Director- SL Athletic Association)
"I am for the U-20 age group, as it is the best. This age group is accepted by a majority of international Sports governing bodies. U-20 is calculated before December 31, at the time of any tournament. The U-19 age group for Cricket should be changed to U-20 like in Rugby. This enables a U-10 student to continue and participate two more additional years. This is the benefit of U-20 age group levels. A U-19 student is an 18-year-old. But a U-20 student is a 19-year-old. A 19-year-old means, one with a lot of youth, vigour and power. I prefer the way Rugby is conducted at U-20. How many of these players regularly enter the National team.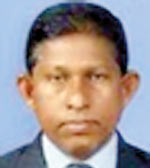 Upali Ratnayake (General Manager- Shri Dantha Construction Works, Anuradhapura)
"According to our education system, an A/L student has no proper age group. For instance, a student eligible for this year's A/L, must have been born between January 1997 and January 1998. For a student born before January 1997, there is no chance of participating in the U-19 age group. Hence, according to the present education system, a majority of students born before 1997, have no chance of participating in any U-19 age group Sport. Also, a majority of school coaches, train students more than what is required for that particular age group. They over-train them to get maximum out of the age group. This is done for the Coaches' survival, and the students end up as scapegoats. This harmful situation can be somewhat minimised by having a U-20 level for all local Sports. Generally, the physical development of a male progresses beyond 20-years. Hence, coaches have the opportunity to produce good 20-year-old sportsmen. I think, by having U-20 age group levels bring good results. Hence, I wish to see U-18 and U-20 age groups for all Sports in Sri Lanka."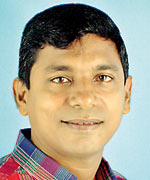 Prince Gunasekera (Kotikawatta Pradeshiya Sabha Member, Mulleriyawa)
"There are two age group levels in world Sports governing bodies, U-18 Youth and U-20 Junior. U-19 is neither Youth nor Junior. We have to organise our school Sports according to the rules/regulations set by the world Sports governing bodies, which should be our National policy. The Ministries of Education and Sports must decide upon it ASAP. In the National schools games is conducted in the U-19 age group, while the SL Athletic Association and other National Sport associations conduct events for U-18 and U-19 age groups. Having two age groups in Sri Lanka is definitely unfair to students involved in Sports. Hence, we need to follow one system. Education-wise, I think the best is U-20 age group tournaments. All the schools in Sri Lanka should jointly resolve this matter."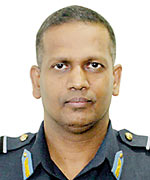 Group Captain Kithsiri Leelaratne (Secretary- Cycle Union, SL Air Force)
"The U-19 age group directly poses a problem for A/L students. The U-20 age group is after the A/Ls. Both systems pose problems for students. In my view, Sports events should be held in both U-19 and U-20 age groups. A student really keen on his sport, will not mind the two age groups. He will attend to his studies too accordingly. The talented student will not compromise his studies for sports, and vice versa. For me, both U-19 and U-20 age groups are good."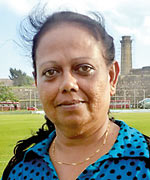 Champa Gunawardena (Retired Senior Lecturer
- National College of Education, Pasdunrata)
"Having the U-19 age group is good because, a U-10 or U-12 student can continue the sport till the U-19 age group level. If you have a U-20 team Sport, a student can drop out from the Sport for a while and then return. Hence, his/her performance can drop due to not continuously participating in the Sport. Then he/she will have a very limited period to shine at this level. If we have a U-19 age group team Sport, officials are able to identify the best and talented ones from the rest. Majority of students participating in the U-20 age group team Sports, have temporarily abstained from participation due to exams, and on their return, are not at their peak. Hence, they are not at their best. I think the U-19 level in Cricket is the right thing. I am not for the U-20 level, like in Rugby."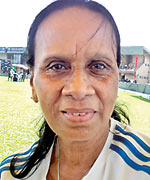 Olivia Gamage [Former Women's Director- Sri Lanka (SL) Football Federation and former Director- Sports, Ministry of Education]
"There are four age groups for Sports under which events are conducted by the Ministry of Education. They are Under (U)-13,U-15, U-17 and U-19. In addition to this, School Sports associations conduct events in the age groups of U-12,U-14,U-16 and U-18. Hence, any child under 10, has the chance to make a career in any Sports from U-12 upwards. Team Sports are in U-19 and U-20 age group levels, according to the Ministry of Education. In Athletics there is a U-21 age group level as well. A U-19 student will not have an opportunity for a team Sport, due to A/L exams. Due to this, I suggest U-20 as the best choice for a team Sport, as students can participate after their A/L exams. Generally, parents don't allow students to continue their Sports, when their A/L exams are in that year.  The best thing about having a U-20 team Sport is that, students get an opportunity to participate in National level games, and become 2nd Level National players. I think it is the best opportunity to develop their Sport into a higher level."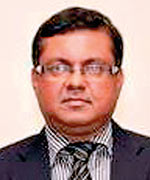 Dr Lal Ekanayake(Medical Unit- Ministry of Sports)
"When you consider any Sport, the age limits for participation is decided by the international governing body of that Sport. These age limits cannot be changed by any country according to their wishes. If you take Rugby, we participate in the U-20 age group. In the Junior Rugby World Cup (WC) it is the same. In Cricket it is U-19, and the Junior Cricket WC too is conducted on the same platform. But, if you consider Football, the Junior WC is conducted for the U-22 age group. Hence, we must follow the age limits of the governing bodies of the respective Sports. The ultimate aim of any student is to play in a Junior WC. Change of age limits set by international governing bodies, cannot be changed according to our wishes. A studious student will not participate when his/her A/L is around the corner. If there is a U-20 age group, then the A/L student will be able to complete his education and also his Sports.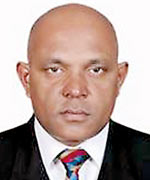 Chandana Perera [Former President and Secretary- SL Table Tennis (TT) Association and Secretary- Western Province Table Tennis Association]
"During a school career, the U-19 age group is the final. At this age level. every student is at his/her peak, performance-wise. In the U-20 age group, students are overage education-wise. Every A/L student, after their 1st attempt at the A/L's, must leave school. During their 2nd attempt, they are less focused on their sport. The talented intend entering university, while those who have failed the exam, look for employment. Hence, at this stage, both categories have no intention of continuing their sports. Hence, I feel, the best performers will be seen before the A/Ls. His/her loyalty towards their school is foremost at this stage. I think, if we continue to have the U-19 age group, it will benefit the students. At U-20 age group level, a student does not gain any new Sporting skills, and will not shine. For TT, we have only a U-19 age group level."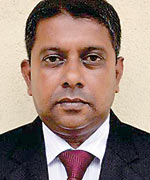 Saman Abeywardena (Assistant Director- National Youth Services Council )
These kind of age group issues are found only in countries like Sri Lanka, which do not have a National policy that conforms to those promulgated by the respective world Sports governing bodies. This will not do long term harm internationally. A student talented in any sport will succeed, whether at U-19 or U-20 age group. I have seen students foregoing their A/L's to participate in sports. Then, return to their studies. For a student who balances his/her studies and sports, there is no issue, whether it is U-19 or U-20. These types of issues crop up due to Sri Lanka's Education system. I don't think one age group level is acceptable for all Sports. As per the particular Sport, the age level should be changed."