99 Riders and 75 drivers at Cavalry Supercross today
By Susil Premalal
View(s):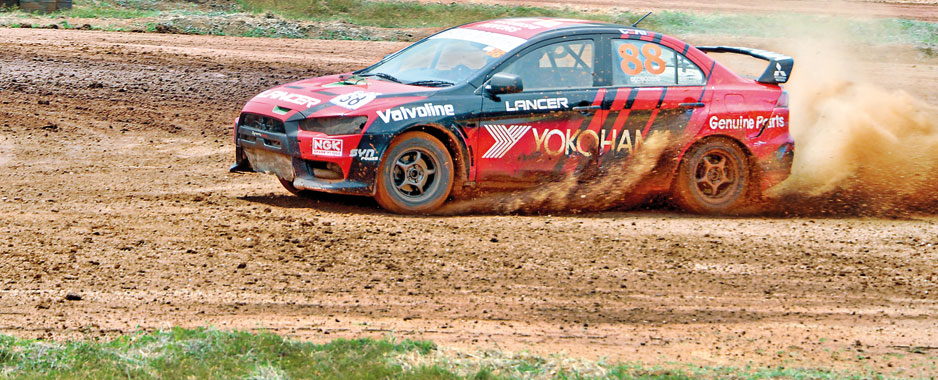 Ninety nine riders and 75 drivers, including foreign participants, will take part in today's Cavalry Supercross, to mark the return of the Cavalry Supercross to the Sri Lankan racing circuit after a lapse of one year.  As of now there are 88 rides and 65 drivers have been entered on 24 events (12 Cars and 12 Bikes). Among the competitors top runners for bike events are Ishan Dasanayake, Lahiru Jeewantha, Evon Biyagee Gurusinghe, Gayan Sandaruwan, Shehan C Adikari and Ananda Wedisinghe. In car events Kushan Peiris, Upulwan Serasinghe, Aravinda Premadasa, Janaka Dias, Pasindu Peiris and Ushan Perera will be in the competition. There are two Indian riders will also be featuring this year.
They are Karan Rahul Karie in MX Motorcycles Over 65cc upto 85cc (2T) – Under 13 Years category and RugvedBarguje in MX – Racing Motocross Bikes Over 175 cc Upto 250 cc (4T) and Over 100 cc Upto 125 cc (2T) category. Shehara Jayawardena will be the only lady competitor in this event. As a tradition in the Cavalry Supercross both best driver and rider will be given a victory ride around the track on a Russian build BTR 80-A, Armoured Car which is a rare chance and rather unique feature in any motor race after receiving the "Sri Lanka Armoured Corps Colonel Commandant's Challenge Trophy" and "Sonna Vander Hoeven Memorial Challenge Trophy".
This year's event will be held at the Cavalry Supercross race track in Panagolla, Kurunegala in collaboration with the Sri Lanka Association of Racing Drivers and Riders (SLADAR) and will also be the first of the four legged CEAT – Sri Lanka Super Series 2016. A brain child of Brig. Indunil Ranasinghe of the Sri Lanka Armoured Corps, Cavalry Supercross graced the Sri Lankan motor sports circuits in the year 2010 and is primarily a fund raising project with a focus on providing improvements to welfare facilities that are made available for the immediate families of Officers and men killed or maimed in the battle.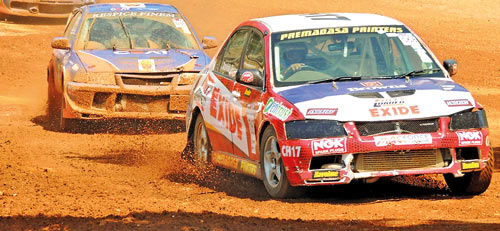 Furthermore, it is expected to assist in developing necessary infrastructure within the camps and Cavalry Supercross is expected to be an event that will be a source of sustainable income to feed such welfare within the corps. It will also serve to showcase the talents of local drivers and riders. Providing them with the ideal platform to hone their skills in preparation for future local and international races.  The Cavalry Supercross will also be the flag-off event for the CEAT – Sri Lanka Super Series 2016 which will include four races in total. With Cavalry Supercross kick starting the proceedings it will be followed by the first tarmac meet at Pannala on July 31.
The third race of the series will be a pleasant surprise as it will be held at the Commando Training School in Uva Kudaoya where currently a race track to international standards is being built. Finally the 2nd tarmac event will be held on November 13 at the Pannala circuit tracks.  Tickets for the event are priced at Rs. 2500.00 – Exclusive Block, Rs. 1000.00 – Grand Stand, Rs. 1000.00 – Paddock Hill, Rs. 500.00 – Grand Stand B, Rs. 300.00 – Stable and Rs. 100.00 – Public area. Tickets will be available at the entrance.