A book that allows the reader to have faith in humanity
View(s):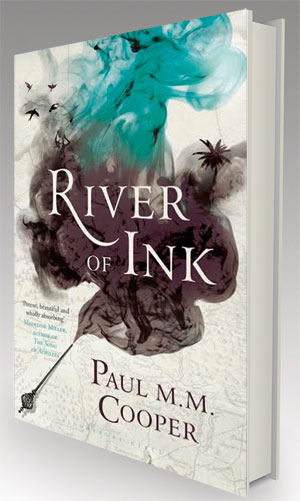 In the capital city of Polonaruwa lives Asanka, poet of the king. His humble village background did  nothing to prepare him for a life of luxury and comfort in the state's capital. However, at the request of Queen Dayani he and his young wife moved to the great city initially built by King Parakramabahu the Great.
As the court poet, Asanka has a group of apprentices all of whom are young boys with the excepton of one. A mysterious young Tamil girl approaches him and asks him to teach her how to write. At a time when it was acceptable for only boys to get an education, teaching her would be a felony. However, captivated by her charms, Asanka decides to take her on and teaches her in secret.
They share a bond deeper than master and student. Asanka soon grows to love her, yet she refuses to tell him about herself or her past. He soon learns that some questions are better left unanswered. It was while he was teaching her that he was urgently summoned to the palace of King Parakrama Pandya. Confused and worried he rushed to his king. He did not meet the king he knew, but the shadow of the man he used to be. The king had given up, he provided no resistance to the invasion of Kalinga Magha, and so the darkest period in Lankan history began.
The cruel tyrant Magha cut out the king's eyes and killed him in front of Asanka and the queen. He then married Queen Dayani, a forced marriage which does not end well.  Asanka lives in growing fear, fear for himself and for his love, Sarasi.
However the unexpected occurs. A situation so bizarre that Asanka initially has trouble believing it himself. He is approached by Magha and ordered to translate an epic Sanskrit poem, the Shishupala Vadha. Magha intended to distribute this translation to all the people of Lanka, believing he could inspire loyalty and obedience in his subjects.
Thus Asanka embarks on a journey filled with fear, admiration and sorrow. Throughout his task he is plagued by the fear and resentment he feels for Magha. He yearns to fight against the tyranny and oppression of Magha's rule but realizes that he does not possess the courage to do so. However he realizes that his power lies not in military strength but in his stylus.
Over the course of the five months in which he wrote the poem for Magha he undergoes many tribulations. Someone has been leaving blasphemous essays anonymously at his house. He is determined to get to the bottom of this mystery. In addition to this he endures increasing tensions with his wife who feels neglected and insulted by his affair with another woman.
Book facts: River of Ink by Paul M. M. Cooper, Published by Bloomsbury, Reviewed by Amali de Silva Wijeyeratne
Ultimately Magha does something so terrible that Asanka loses control completely. He is put in to the same prison cell Queen Dayani occupied. It is here that he is condemned to write the last installment of the Shishupala Vadha. This is Asanka's finest translation and allows him to almost single handedly turn the people against Magha. The revolt that follows allows him to escape and find sanctuary with the future king of Lanka, Vijayabahu the Third. He spends the next 15 years writing poetry, dreaming of Sarasi and writing his life story.
River of Ink is Asanka's autobiography which he has written to Sarasi. He documents his own experiences and feelings. The book describes the horror of Magha's reign. How he tortured people, destroyed irrigation reservoirs and burned valuable books in an attempt to make the people forget their culture. River of Ink accurately describes the period of Polonnaruwa with authenticity with descriptions of specific features of the Gal Vihara and the snake stone in front of every house.
Paul M.M. Cooper was born and  raised in the United Kingdom. After graduating, he left to work in Sri Lanka as an English teacher. While living there he explored the ancient ruins of Sri Lanka which inspired him to write River of Ink. Cooper's River of Ink is well researched, providing a period authenticity to buildings and certain situations during Magha's era. The story has been skillfully woven around the watershed events that happened during the Polonnaruwa period.
Cooper manages to artfully explain the complexity of human character through Asanka. He manages to show the dark side of human nature, resentment, jealously, cowardice, and hatred. However, he also shows that no matter how desperate the situation is, hope and courage still prevail. Like Asanka who brings hope to the people through his translations, Cooper's style of writing allows the reader to have faith in humanity.