When the old jalopy won't do
View(s):

My dear Ministers and Deputy Ministers who have been allocated luxury vehicles,
I am writing to congratulate you on being allocated billions of rupees to purchase luxury vehicles for yourselves. After passing the 19th Amendment to the constitution and setting up a Government of nearly one hundred ministers, this must rank as the greatest achievement of 'yahapaalanaya'!
Some people are making a huge fuss about this, asking why our ministers should travel in such luxury when the most comfortable vehicle for the vast majority among us is a 'three wheeler', but surely you are entitled to such privileges – especially after having spent so much getting elected to Parliament.
Others are angry because it was not so long ago that Long John was saying that there were too many vehicles in the country. He also said that many people who owned vehicles were not 'qualified' to own one. John has his own way of saying things, but he told the truth and sometimes, the truth hurts.
No one is more 'qualified' than you to own these luxury vehicles because you represent us – even if some of you lost the election and Maithri took you back through the national list. Of course, doctors, lawyers, engineers, accountants, professors, scientists shouldn't consider themselves more qualified!
Over 1.1 billion rupees have been allocated to buy thirty two luxury vehicles for ministers and deputy ministers. That means each and every man, woman and child in this country of 22 million people is paying 50 rupees for your vehicles. That is not much, is it, being less than the price of a loaf of bread?
People in our paradise have short memories. Recently, we were shown pictures of how thousands of vehicles were being used by Mahinda maama and his associates. We were told that will not happen again. That maybe why they want to buy luxury vehicles and distribute them among all of you.
Some others – especially the rathu sahodarayas and the 'Joint Opposition' fellows – are complaining that you should not be doing this when you are asking the rest of the people to tighten their belts because there is no money left in the Treasury and you are imposing a 'VAT' on almost everything.
I see no reason why you shouldn't pamper yourself while the rest of the country is going through a hard time. Surely, you cannot be expected to wait until everything is hunky dory in paradise and everyone is rich enough to afford a car. That could be well past the next election which you may lose!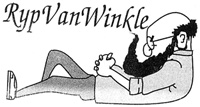 Then, some people are complaining that you shouldn't be doing this at a time many people have lost their houses through floods and landslides and are still waiting for relief and there has been another disaster at Kosgama. I think these are rather foolish arguments that don't make any sense at all.
If there are floods and landslides, shouldn't you be buying the best vehicles on the market that can withstand such disasters, so that you would be able to visit those areas and provide relief? If you buy a cheaper vehicle, as some people have suggested, you might get caught in the floods and drown!
In fact, I think the vehicles you have been allocated, even though some of them cost 60 to 70 million rupees each, are not good enough because they are not blast proof. After what happened at Kosgama last week, all of you should be asking for blast proof vehicles instead of those you have been given.
Rajitha and Gayantha did a good job of justifying the need for these vehicles. Rajitha explained how only the best cars – and not 'average' Japanese cars – were needed to travel through our difficult terrain. Gayantha said these vehicles were not that expensive. Pity they didn't say all this before the election!
Anyway, dear ministers and deputy ministers, I don't think you should worry too much about those criticising you. The Joint Opposition can't do much except shout. This was proven by the no-confidence motion against Ravi, when even Mahinda maama didn't turn up to vote for the motion.
If the going gets tough, you can follow Maithri's example. He opened the doors of President's House and said 'what a humble man am I?". You too can open the doors of your luxury vehicle, allow the public to have a look- and maybe even take them for a ride. After all, that is what you do all the time!
Yours truly,
Punchi Putha
PS: The latest I heard was that the Green Man had put a stop to importing your vehicles until all the houses destroyed in the floods and landslides and the blast at Kosgama were rebuilt. This chap is a real spoilsport, isn't he? Little wonder that people say he doesn't have the common touch and doesn't know the pulse of the people!