MP status only for Rajapaksa in Japan
View(s):

A request for protocol and other assistance by former President Mahinda Rajapaksa during a ten-day "private visit" to Japan was rejected by the Ministry of Foreign Affairs.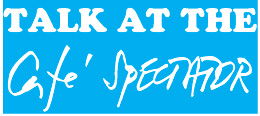 Only courtesies extended to an MP were afforded to Rajapaksa and parliamentarians in his entourage, a Foreign Ministry source said yesterday. An official in the Sri Lanka Embassy in Tokyo, and not the Ambassador received them, the source added.
Udith Lokubandara, Private Secretary to the former President, wrote to Foreign Secretary Chitranganee Wagiswara asking her to "facilitate for VIP Lounge access and protocol assistance for this visit at Colombo, Hong Kong and Tokyo."
Accompanied by 23 others, including security personnel led by Major Neville Wanniarachchi, the entourage left early on Friday on Cathay Pacific flight CX 520 from Colombo to Hong Kong and thereafter to Tokyo on flight CX 501 from the same airline. The ticketing for the trip has been done by a Havelock Road travel firm owned by Parliamentarian Lohan Ratwatte. He is also accompanying Mr. Rajapaksa.
Last month, the Ministry of Foreign Affairs not only heeded a request by Rajapaksa for protocol assistance but also paid his return Business/First Class air fare from Colombo to Dubai and Kampala. This was when he travelled for the inauguration of President Yoweri Museveni of Uganda.
This time, however, the invitation for the Japan visit has come from Jayantha Hettiaratchi, who has signed as organiser of the Japan Friendship Association and Save Japan Social Support Organisation (See facsimile on this page).
The invitation is on a letterhead from Saori Exports of 256 Yokobori, Ohira-Machi, Tochigi-Shi, Tochigi-Ken, Japan. The company exports used trucks and machinery to Sri Lanka. The letter says there are events "related to extending a helping hand by Sri Lankans, offering financial assistance to those affected by the earthquake in Japan." It says that they would "honourably invite former President Mahinda Rajapaksa, the fifth President of the Democratic, Socialist Republic of Sri Lanka under whose patronage the event will take place."
Yet, the Sunday Times learnt that the visa applications had been made on the grounds that Rajapaksa and party were travelling to attend a temple ceremony.
Those in President Rajapaksa's entourage are Wimal Weerawansa MP, Janaka Wakkumbura MP, Rohitha Abeygunawardena MP, W.M. Subash Weerasinghe, Ven. Getamanne Gunananda Thera, Ranjith Priyantha Weerasinghe, Udith Sanjaya Lokubandara, Kelum Priyankara, Viraj Lalantha, Laksiri Wijewardhana and Lahiru Damith.
In addition, ten members of Rajapaksa's security detail are accompanying him. They are Sampatha Waduge Mahendra, Buddhika Gunasekera, Pradeep Samantha, Sarath Chandra Gunathilake, Rohita Gayan Karunaratne, Jayarathne Banda, Kamal Dharmapriya Pathirana, Ajith Samaraweera and Weerasekera Arachchilage Sumanasekera.
Rajapaksa and party are due to return to Colombo on June 21.
---
Former IGP escorts ex-VIP to police station
A former minister, then a VIP, is a visitor to the Cinnamon Gardens Police Station on the last Sunday of every month. This is a sequel to a court order imposed after a travel ban was placed on him.
A smart police officer has noticed something that they had failed to observe in the past months. Arriving in a small 850 c.c. Maruti car was a onetime Inspector General of Police.
He remains parked outside and remains in his car until his former boss completes formalities. Once the erstwhile boss comes out, he drives away. A Police source said they learnt that the monthly visit by this former top cop had been a regular feature since the Court order was made.
---
Clay made the headline a mug
The death of boxing legend Muhammad Ali last week brings back memories of his first heavyweight fight title fight against Sonny Liston in 1964. The Ceylon Observer had just got its United Press International (UPI) ticker and the editorial staff had the rare opportunity of "watching" the fight — long before the advent of television in Sri Lanka — with a blow-by-blow account coming out of the teletype machine relayed from Miami Beach, Florida.
Ali, then known as Cassius Clay, was by all accounts, expected to be knocked out by Liston, a much heavier opponent who had thrashed Floyd Patterson in two earlier bouts. Like all boxing fans the world over, the Observer's then sports editor, M.M. Thawfeeq, who had a knack for eye-catching headlines, was ready with one, but rooting for Liston. The headline on the proof page of the Observer read: LISTON MAKES A MUG OUT OF CLAY.
But that sports page never hit the streets because Clay won on a technical knockout (TKO) when Liston failed to answer the bell in the seventh round of the fight. Clay not only beat the daylights out of Liston but also continued to taunt him in the ring calling him a "big, ugly bear."
Fast forward to 1967 when the then Muhammad Ali, after his conversion to Islam, refused to be drafted into the US army and was sentenced to five years in prison. A Muslim monthly Al Islam, edited by two Lake House journalists, carried a lead story about three Muslim students from Zahira College writing a letter to the US embassy in Colombo volunteering to take Ali's place in a US federal penitentiary and serving his prison term — if their hero was freed. But that never happened either because the US Supreme Court eventually overturned Ali's conviction.
---
Five new Majors General
Five Brigadiers have been promoted to the rank of Majors General with their appointments backdated to April 28 this year.
They are R.A.A.A. Perera, H.W.S.D.B. Pananwala, B.H.M.A. Wijesinghe, A.W.M.A.W.N. Ranawana and K.P.A. Jayasekera.
They have been permitted to wear their new rank pending the gazetting of their appointments.
Mangala in Paris for 'Mega Police'
Media releases by different ministries are considered official records of their positions and recorded for posterity.
However, some of those issued by the Ministry of Foreign Affairs seem an exception now.
Recently, Foreign Minister Mangala Samaraweera was in Paris. The Ministry in a media release referred to a "Mega Police plan…"
That was a reference to the development of the Megapolis. Some bright spark had perhaps thought it was a supra grade Police Station.
Another mistake came from Turkey where a former supporter of the previous administration is holding sway. It was about Vesak celebrations. The media release speaks about "Buddhist songs" and dances as a means of commemorating the Triple Gem.
The bloomer is still there on their website:
http://www.mea.gov.lk/index.php/en/missions/mission-activities/6498-vesak-celebrated-in-turkey-with-international-participation
How is she
flying so high?
The Yahapalana Government pledged to assign qualified persons to run public institutions — but some ministers are failing badly on that score.
One example is the recent appointment to the post of Managing Director of the Sri Lanka Tourism Promotion Bureau. The slot has been filled by a woman whose application for the job was initially rejected.
She was nevertheless given the prestigious post on the insistence of a politician who was also responsible for having placed her in the position of Executive Director Airport and Aviation (Sri Lanka) Ltd in the past (despite knowing little or nothing of aviation or of running airports). He subsequently gave her a job in the Sri Lanka Ports Authority (once again, despite knowing little or nothing of ports or shipping), much to the chagrin of employees there.
Now, she has surfaced in the SLTPB although, as we have reported before in these columns, she is ill qualified for such professional posts. The new MD has failed to sign her contract agreement with the SLTPB — a move which would have required her to submit proof of her educational and professional suitability. According to informed sources, the MD is only A/Level qualified.
She is known to have claimed she has a law degree but is yet to prove it. It turns out that this official did once enroll at a private educational institution to read for an undergraduate degree in law.
Soon after she took over, she hosted breakfast for employees and promptly charged the SLTPB Rs. 65,000 for the kiribath, katta sambol and ambul thiyal she had ordered from a star class hotel.