"Resonance" : Award-winning Methodist College choir hold biennial public performance
View(s):

The international award-winning choir of Methodist College Colombo, under the skilled direction of Sanjeev Jayaratnam, can once again be heard when they hold their biennial public performance 'Resonance' on June 10 and 11 at the Lionel Wendt theatre at 7.30 p.m. Their previous performances 'Canto Vivace' (2012) and Fuoco Con Gracia (2014) were sell-out concerts, which were much acclaimed.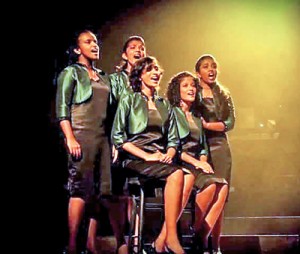 Past achievements of the choir include competing in 2011 at the 1st Hoi An International choir festival and competition in Vietnam and winning a Gold Diploma in Youth Choir Equal Voices category and a Silver medal on the Open Sacred Music category; competing at the 1st Xinghai Prize International Choir Competition in Guangzhou, China in 2012, and winning a platinum award, the highest ever award won by any Sri Lankan choir at an international competition. In 2013, Methodist College was ranked 18th in the world in Youth and Children's Choirs category and 67th out of the world's top 1000 choirs by the German based organization Interkulter.
Last August the choir was invited to perform by the Symphony Orchestra of Sri Lanka in their 'Music from the Movies' series.
The team of musicians accompanying the choir for this concert are Neranjan de Silva (keyboard) and Christo Prins (drums) who have always performed with them, and student Sarah de Alwis, who will be the pianist. Sarah is an A'level student and Prefect of the school who has been accompanying the choir for the past year or more.
In order to give students opportunities to fulfil their potential, the school has entrusted the choreography for this performance to be handled exclusively by 15 year old Batya Peter, a student of grade 10, who has shown amazing talent and choreographed many school productions in the last two years; and to Trevoni Manuel, a Grade 12 student who handled the vocal arrangement for the Sinhala medley to be performed.
Tickets for "Resonance" priced at Rs. 1,500, 1,000, 750 (reserved) and 500 (balcony, unreserved) are available in the school office during school hours.