Showtime by Halep, Djokovic and Murray
View(s):

The Madrid Tennis event is the showpiece of Real-Ciudad. With a prize money package of over five million Euros and with both genders in action, it created an aura pretty close to a Grand-Slam event last week.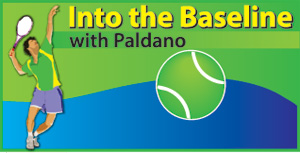 The clay courts of the stadium carry the names of two Spanish stalwarts who dominated the Tennis world. One of the courts is named after Aranxta Sanchez, who put Spanish women's Tennis on the world map and the event is owned by former Rumanian Tennis player, billionaire and promoter since the sixties – Ion Tiriac. The main stadium court is named after the big Spanish name of men's Tennis in the sixties – Madrid born, Manolo Santana. In his time it was the Australians and Americans who dominated Tennis. Manolo Santana changed that winning the Wimbledon title beating Dennis Ralston of USA in a sensational final. It gave prominence to European Tennis again. Incidentally, 78 year old Santana has been the Madrid-Open Tournament Director for many years and he is another dominant reason behind the current strong Spanish representation in the top twenty of the worlds ranking in both genders.
Murray beats Nadal
Clay Tennis is known to be a Spanish specialty but United Kingdom's Andy Murray, winner of 2015 Madrid-Open, beat the man who is known as the 'king of clay' Spaniard Rafael Nadal in the semi-finals of 2016. It was a match well worth watching. The clay formula to win is most complicated and engaging a player like Nadal who has speed and hits 'punishing' ground strokes is a very difficult task. It can be said that Murray beat Nadal in his own game. The pace was furious, rallies were long and the winners from both players were unforgiving. Murray's tenacity made the difference and he edged Nadal out narrowly. All the same, Murray victory will echo for a long time.
In this year's finals Murray very nearly beat Djokovic. Murray took Djokovic to three sets and in the final game which was Djokovic's serve Murray had more than four break-points. Djokovic was shaken by Murray's challenge. On court even in the final stages it was the world's number one Djokovic, who showed stronger body language.
Halep – Cibulkova final
No female player in particular has dominated the first five months of 2016. Germany's Kerber, Azerenka and now in Madrid it was Rumanian Simona Halep who took the title. Although Halep broke into the limelight about three years ago, her record in the last two years has not been exceptional. In Madrid she worked herself well. She moved well which gave her comfortable coordination to hit the ball and sustain it to the finish. She even converted the opponent's extreme backhand cross-court shots to her forehand. Using the flanks they became clear winners. Another department where she showed strength was in her serve. In percentage, accuracy and speed it helped her out of most of the difficult game situations.
It was not predicted that the 27 year old Slovak, Dominika Cibulkova ranked 26 to be in the finals of the Madrid-Open. Cibulkova has an aggressive style of play but it never made her a consistent winner. It appears that she also has one foot in fashion and as a 'pin-up' model. Although she could not out-class Halep, on her passage to the finals she beat big names and new generation players. Pleasant to watch and unpredictable in her moves makes Cibulkova an interesting player to follow.
Injuries and sickness
The strain of travel and performing without a break has begun to show in players already and it is only the month of May – not even at the half year mark and only just approaching the second Grand-Slam of the year in Paris. Serena Williams withdrew from the Madrid Open with flu, Azerenka with a back injury and maestro Federer also with back issues. This week Rome is staging the event followed by Paris. It seems as if many players are scheduling to play in alternate weeks than every week.
New terminologies
Murray and Amelie Mauresmo – the male player, female coach ground-breaking commitment is ending. It worked for two years. The first 25 female players do not have female coaches. Now Mauresmo is a mother and also the Federation-Cup Captain for France which means that scheduling could very well be the reason behind the split.
Ion Tiriac the owner of the Madrid-Open knows well what challenges players have to take. The player backup team cost is unprecedented in history and players need money to sustain the team. Equally so, to say that an event belongs to a person, is a new notion I find difficult to comprehend. These perhaps are the aspects of modern Tennis. Simply told, the old institutions were not effective enough to keep up with the changes. One could also add that they were distracted. In regard to equal payment to both genders, Tiriac cautioned that any more increases in prize money will leave him bankrupt. It is a kind of a 'point of diminishing return' as in the economics of investment. Has Tennis gone out of the realm of sports and entered another?
George Paldano, Former int. player; Accredited Coach of Germany; National, Davis-Cup, Federation Cup coach–. georgepaldano@yahoo.com