Cycling:Are we moving in the right direction?
View(s):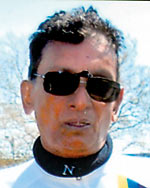 Anthony Seimons
(Veteran Cyclist- Winner of Tour De Lanka 1964. Participated 15 times in Tour De Lanka. Present Administration officer -Sri Lanka Cycling Federation)
"Still there is no progress of cycling in Sri Lanka due to the internal issues in the cycling field. It is difficult to bring them all in to a single table to discuss and solve the problems at hand. Presently, the people who are without posts create problems. Some are indisciplined and some are uncontrollable. The officials get together to develop the sport, finally have a good time and then they disperse. But I feel we have advanced in cycling. We have riders who are in Asian standards. If we have a good plan, we definitely, can win a Asian medal.  Recently we won medals for cycling in South Asian Games (SAG), but it is like opening of a soda can. Thereafter we could not see a proper plan. There is no cycling pool maintained. Other countries for the 2018 Asian games, have already commenced practicing. Today for the veteran cyclists, there is an acceptance in the society. Also veterans purposely like to avoid issues in the cycling federation due to lack of interest".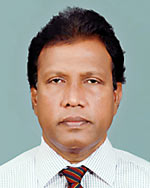 N. Karunaratne
(International Cycling commissaire. Tour De Lanka 3rd Place 1985 and 2nd place in 1986. Former Sri Lanka Cycling Federation President. Presently technical committee chairman)
"The sport of cycling in Sri Lanka has dropped below standards. There is no permanent administration.  There is no yearly plan. They don't know, when is the next cycling event. So far in year 2016, four months has passed, but we have held only Tour De Air Force only. This was organised by Sri Lanka Air Force and not the cycling federation. Even if the cycling administration is in disarray, the standard of our cyclists have not fallen down. We won 7 medals (2 Gold, 2 Silver and 3 Bronze) in the recently concluded South Asian Games (SAG). These medals were won because of the capabilities of our cyclists, the dedication of Sports Ministry coaches and due to their direction and not because of so called long term plan of cycling federation. Also some officials of the cycling federation have a lesser knowledge in this sport. I cannot remember a council meeting of the cycling federation for a long time! But there are qualified people in the cycling federation, but their knowledge is not used at all."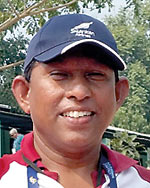 Upali Ratnayake
(National Cycling Coach – South Asian Games and Union Cycliste Internationale-UCI qualified coach)
"Though cycling is a very popular sport in Sri Lanka, there is no proper system to identify school level riders in ages 15-18.Due to this we never have a chance of competing in junior Asian championship. A school level talent search is very important. Our national level competitions in the cycling calendar is not proper. The best example is, there is no proper date for the national championship. When you compare our cycling calendar with India, they have less competitions but they have a very good plan and their cyclists are in front than us. In the recent SAG, India finished top in cycling, but in previous years such as 1999 and 2006, We were at front in SAG , and only Pakistan was a threat. Now we have a standard bicycle riders about 1000 and it is an advantage for us. The cycling federation has a duty to develop their cycling capabilities. The cycling federation in the past and the present do the same mistake by avoiding the issues"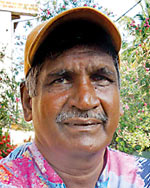 H.A.Karunaratne Perera
(Vice President Fine Wheel Sports Club,Gampaha)
I have been a cyclist since 1990's. Presently I participate in veterans cycling championships. But I am disappointed to say that, in those days we rode cycles after drinking 'kola kenda'. After eating home made food. That is why we are still physically fit. Today's riders use various perform enhancing drugs. I have observed, the present riders come up but in years time they are lost.They are not permanent. Today's cycling depend on money. We have not seen the unity of the officials. Presently the cycling routes and techniques are good but the talent of the riders are in question…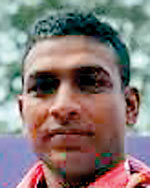 Jeewan Jayasinghe (South Asian gold medallist)
Since year 2002 I am a cyclist. I have participated in 12 international competitions. The present day cyclist have a good speed. The techniques have developed and it is a good achievement. Sri Lanka cycling federation must be very active than in the past. For the 2018 Asian Games there is no proper plan. Due to our dedication we train our cyclists. They have not even thought of maintaining a pool. For our riders, international exposure is limited. For our cyclists, they don't get the foreign coach experience. There is no local tournaments as well. By competing in 'Avurudhu' cycling races, it will not improve our standards. The medals we receive in SAG is not due to commitment of the Cycling Federation. The Ministry of Sports and their cycling coaches only helped us. If we want to see a major development in cycling, we have to develop it from school level.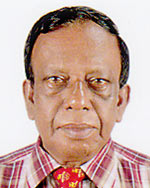 Sunil Abeywardena (Veteran Journalist- Lakbima/Former deputy editor – Kreeda magazine)
I am journalist who has been covering cycling since 1983. I have covered Tour De Lanka and other major cycling races. May be I was the only present living journalist to cover most of the races. I can see our cycling standards have reached the Asian standards. As there is no much local cycling races it will not benefit in the long run for our cycling. I think may be due to lack of sponsorship, there is less major cycling races. There may be future plans for cycling federation, but without sponsors it will not progress. To hold a national level race it needs lot of money. Cycling is a very popular sport without any age barrier. Also we have to develop this sport from school level. Though we have a school association, they have failed to hold a all-island school cycling race. The cycling federation has a long term plan but they are unable to action it due to disunity among the officials. But at the end the officials get popular in their posts"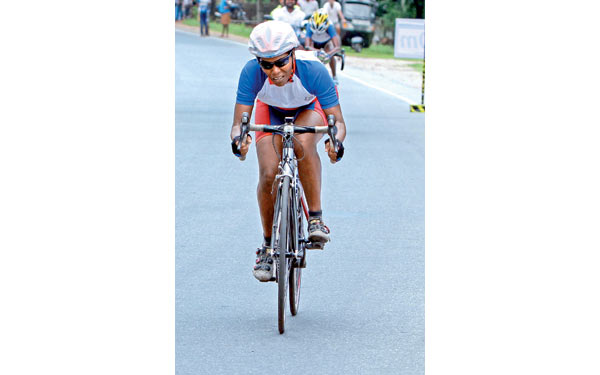 Sriyalatha Wickremasinghe
(South Asian medallist and women's national champion. From Thambuttegama)
I am a cyclist for the last 22-years. For seven years, I have won the cycling championship in the national sports festival held by Ministry of Sports. I won the gold medal in 2010 SAG at Dhaka. And won the silver medal SAG at Guwahati this year. Today the sport of cycling is in dire straits. There are no facilities. Due to this many youngsters especially girls are reluctant to take this sport. In the last South Asian games, we won 2 golds, 2 silvers and 3 bronze and ended second best in cycling at the games. This major achievement was made after training for two months only! If we train for six months, we should have progressed more than this. Also for women's cycling, the parents backing is very low. This is mainly due to no appreciation done by the cycling federation. I train with my money and own food. For the last 22-years, I have competed in cycling races and have not achieved anything."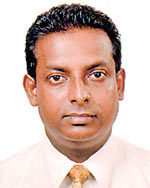 Merril Anthony
(Business Development Manager-Pulse Health Pvt.Ltd)
Ages ago I really enjoyed seeing cyclists carrying loads of firewood, leaves, fresh milk or fish early in the morning. Those days bicycle was one of the major transportation modes in Sri Lanka whereas nowadays cycling has become as one of the most physically challenging sports and entertainment event. Independent Square, Diyatha garden, Pillewa walking stripe are some places you see how people enjoy cycling. The cycling is a good sport. Hence to develop this sport, the government and the private sponsors should come together so we can really take cycling in Sri Lanka into another level. Nowadays we have talented riders. In the past we have seen in the finish, after the winner, the 2 and 3 place cross the line with a big time difference. But today if you take the results sheet, it can be observed there is same timing and no big difference.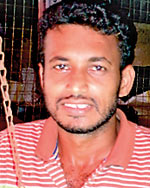 A.A.Nandana Amerasinghe
(Businessman- Panadura Market)
As per my job , I cannot watch a sport all day. But cycling is different. As the races are on the road, I can watch it and I really enjoy it. This is the only sport we can enjoy in a short time. After new year cycling races, we cannot see a cycle race. Before there were many cycle races but now we can see a race once in a blue moon. After lapse of one year only, that we watched Tour De Air Force recently. In the past we have heard of great local cyclists such as Maurice Coomaravel, Boniface Perera, A.M. Sumanaweera and Henderson brothers, but today there are no such famous riders".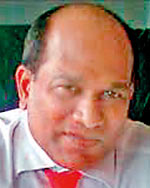 Dr. Amal Harsha de Silva
(President Sri Lanka Cycling Federation)
"Whatever people say, our cycling standards are progressing fast. The best example is, in South Asia we have the fastest sprint rider- Jeewan Jayasinghe. We have already done a development project for Sri Lanka cycling. We have planned to send locally qualified coaches for commissaire and training courses to France, South Korea and India. Previously we held cycling nationals with the funds of Sport Ministry. But now we have sponsors. Abans Ltd. recently sponsored the cycling nationals. I can bring on sponsors. We have identified our setbacks. We had financial irregularities before but now it is not. And also there was no technical discipline. Also there is no development in women's cycling. Our cyclists have poor timing in time trials but in road races, there is a remarkable progress. Now we are about to revive the great cycle race of Sri Lanka-The Tour de Lanka this year"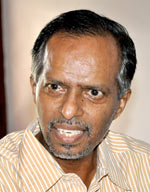 Amal Suriyage
(President of the National Mountain Biking Association and former vice president cycling federation-Age 60)
A Change in cycling as a sport happened in the nineties from a conventional sport to road racing in par with global trends, where by Rider and Machine got the right combination to become competitive riders.  The reason was at that time the administrator's running cycling had one thing in common, to deliver, best to their ability, and when the sport do well rejoice as a team, unlike now a days, the elected officials are cronies of the camp that put them to that position, so when they come first in the agenda is to detach or destroy so called enemies. I have seen this happening for last two decades in cycling. Good leaders are the ones who get the job done irrespective which camp they belong to as long as he/she can deliver. Leadership is the cue to development.
The Ministry of Sports should change the attitude of the officials, rather than politicising… instill in them a sport culture, for this you need to have workshops not only for players but especially for sport administrators driving them to perform or to get out. I vouch if this happens only a hand full will remain.  I am confident, you can find volunteers who will take responsibility and bring cycling to another level given the task 2 years is sufficient to put any sport on track to yield …..Take a cue from India, the investments made on sports in general during the last decade paying dividends…..what's happening in Sri Lanka is the contrary.