Help little Tanuri
View(s):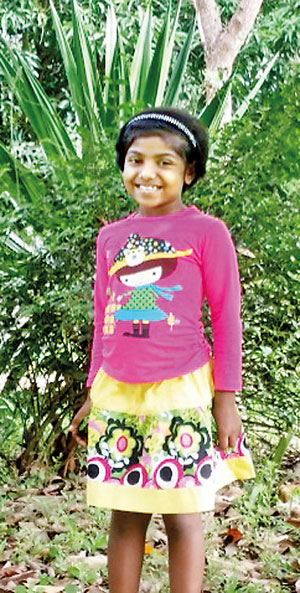 When Tanuri was just three months old she was diagnosed with thalassemia major, a potentially life-threatening illness. Thalassemia major causes large numbers of red blood cells to be destroyed, leading to liver and heart problems. Due to her condition, each month Tanuri must undergo a complete blood transfusion. In addition, every night she must endure a painful injection in her stomach as part of her treatment. These measures only stave off advancement of the disease and offer no long term solution.
Tanuri's father  has served in the STF from 1995-2013. He is now retired and still fighting, to keep his daughter alive. Sadly, he is running out of resources to continue the fight and the situation is looking bleaker by the day.
Although she realises the difficulty in recovering, this intelligent little girl is very positive. However it has been found that her two-year-old sister is a perfect match for a bone marrow transplant.  With public support, she can afford the life saving operation and live out her dream of becoming a doctor. Tanuri is aware of her condition and she wants to improve the lives of those living with Thalassemia.
Any donations to help her would be greatly appreciated by Tanuri and her family. Bank Account Number: 1021 5496 7095
Bank: Sampath Bank
Branch: Anuradhapura Super Branch, No.268, Maithripala Senanayake Mawatha, Anuradhapura.
Swift Code – BASAMLKLX
For more details contact her father – M. Chandana Samarasingha  Dissanayaka : Mobile :- 0718006141, home 253858554, email: chandanadissanayaka100@gmail.com or her mother – Nilmini Charika Illangasingha,  Mobile: – 071-8442943, home -253858554