Prince's death: Another MJ style mystery
View(s):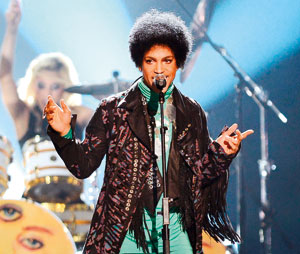 Police are believed to be refusing to rule out criminal homicide charges over veteran singer Prince's death as they probe doctors who may have supplied him with drugs.
The singer was found collapsed in an elevator in Paisley Park, his home and vast recording studio in Chanhassen, Minnesota last Thursday and was declared dead.
Officers have already said there was no indication of suicide but there have been claims that the rock legend had an opium addiction and had been treated for an overdose of the powerful painkiller Percocet while travelling home from concerts in Atlanta last week.
Now according to an unnamed business associate of Prince, police officers are hunting for the doctors or 'handlers' who may have given him drugs.
They also added that officers have been given 'carte blanche' to look over his affairs over the last two years and that his staff are having their mobile phones and computers examined.
A police source said a crack team has been assigned with learning minute by minute what Prince was doing during his final days.
'But the investigation will also look into his activities over the last two years.'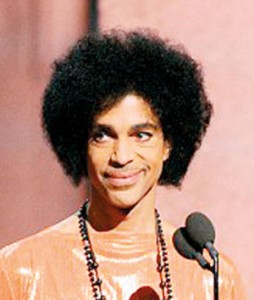 The source also claimed that Prince built a 'wall of steel' around him so details of his alleged addiction did not leak out.
However, claims that the Purple Rain singer, aged 57, was struggling with addiction have been disputed by his long time lawyer, who said the singer's death came as a complete shock as he lived a 'clean and healthy lifestyle'.
He may have sold more than 100million records in his lifetime and sold out music venues around the world, but Prince struggled with chronic money problems, sources claim.
The Purple Rain hit maker's lavish lifestyle and refusal to 'sell out' and allow his songs to be used in lucrative adverts or films left him cash-strapped, sources who are familiar with his finances revealed.
He was also spending up to $40,000 a time on six-month supplies of Dilaudid pills and Fentanyl patches – both highly addictive opioid pain killers – his alleged long-time dealer said.