Where will you gather?
View(s):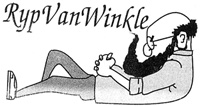 My Dear Blue MPs,
I thought of writing to you as you prepare to celebrate May Day this year. It is the day that they say the workers of the world should unite but even though there is nothing united about your May Day celebrations, I guess that wouldn't matter much because you are not real 'workers' anyway.
Most of you have a decision to make: whether you should attend the rally at Kirullapone with Mahinda maama or whether you should get on stage with Maithri in Galle. Some of you may have made that decision already, but some of you must be wondering just what you should do.
Maithri has already shown us that he has taken control of the 'madu waligey'. Just the other day, he appointed Blue organisers to several areas. He was happy to dump the actress from Benthara and there are no prizes for guessing why – she was openly singing Mahinda maama's praises, wasn't she?
Dear Blue MPs, I think Maithri's message is in fact the same as Mahinda maama's message when he was boss: if you are with him rewards will come your way and if you are not with him, you will be thrown to the wolves. If 'yahapaalanaya' falls by the wayside because of this, so be it.
And 'yahapaalanaya' now has a big question mark hanging over it because most of those given organiser posts last week were Mahinda maama's supporters who also have many allegations against them. I suppose we just have to believe that these allegations will be inquired in to nevertheless!
Why, Maithri was not averse to giving an organiser post to JR's grandson too. I suppose the Old Fox, had he been around, would have nodded his approval. After all, he made an offer from the Greens to Anura not to contest a by-election at Kalaweva, if Anura put himself forward as the Blue candidate!
Blue MPs, the decision you have to make today is a serious one. I don't envy you. There is Mahinda maama, the man who says he saved the nation from terrorists on one side and then there is Maithri who was in the right place at the right time to topple Mahinda maama, unthinkable as that sounds.
Already, things have happened. The courts have stopped the 'other' Blues from using the Shalika grounds in Narahenpita. I don't know why they keep returning to Shalika because it only brings them bad luck. Remember, dead ruggerites are still haunting them around the vicinity of Shalika?
Blue MPs, I do not know how you feel about the fact that Mahinda maama's show at Kirulapone is not just the Blues but with a handful of others who know they can't make it on their own such as Dinesh, Wimal, Vasu and Udaya. How would you feel about sharing the spotlight with them?
In fact, I don't know how they would feel about sharing the stage with you either. Remember how Wimal criticised Basil for Mahinda maama's defeat at the presidential election and heaped all the blame on him? Now, Basil is back and taking the lead in organising the rally at Kirulapone!
In fact, from Maithri's camp, Dayasiri has already fired the first shot saying that Basil is trying to carry out a 'contract' for the Greens to try and split the Blues. I am not so sure about that but it is a bit rich coming from Dayasiri who left the Greens, called Maithri 'hutan' and has now joined him!
So, as you can see, the games have already begun. I don't think it is looking very good for the Blues but as far as we are concerned, although we don't have Annesley, Samuel and Bertie performing 'vinoda samaya' for us anymore, we now have Wimal, Vasu and Udaya doing much the same!
You will have to think long and hard about all this, Blue MPs, before you decide where to go: Kirulapone or Galle. Or, maybe you could attend Kirulapone first and then be just in time for the rally at Galle, if you take the expressway that Mahinda maama built. Think about that too, will you?
Yours truly,
Punchi Putha
PS: If you have difficulty in deciding where to go, I think you should follow Lasith Malinga's thinking. He had to choose between playing test matches and playing T20s. Playing test matches is similar to you taking Mahinda maama's side; you need to be in it for the long haul because there won't be any immediate gain. Playing T20s would be comparable to being with Maithri: you are rewarded immediately from so many sides. Now, we all know what Malinga did – and quite like him, you Blue MPs too wouldn't be putting country before self, would you?