Had you stayed
View(s):

My dear Sirima,
I thought of writing to you because, had you been with us, it would have been your 100th birthday next Sunday. Sadly, very few people seem to remember that even though you made world history by becoming the world's first woman Prime Minister. The Gandhis, Meirs, and Thatchers followed you!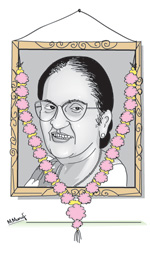 It is sadder still because these days the Boss is from your Blue party although some say he is more Green than Blue. In any event, he is struggling to keep the Blues together, so he is busy with other matters – such as swearing in a handful of new ministers every few days – so we can't blame him.
We know you are in the Land of No Return and we would have all dearly liked to have had you with us. But, if you were indeed with us at this time, I don't think you would be very happy because the Blues are at it again, divided into two camps and fighting with each other to gain control of the party.
That is of course nothing new to you. When you lost to JR in '77 and he took away your civic rights, a tussle broke out between two groups – yours and the group led by Maithripala from Medawachchiya. It seems as if there are problems in the Blue party whenever a Maithripala from Rajarata is involved!
Why, there were even tussles within your own family. There was the time when Satellite broke away from the Blues with husband Vijaya and formed a Purple party. Then, when she returned to the Blue camp, she had to fight with Anura. Those must have been very difficult times for you.
In your family, SWRD achieved greatness and you had greatness thrust upon you. Anura was born 'great' but unfortunately spent most of his life in the Opposition, holding the Fort while you were deprived of your civic rights and Satellite was hiding in exile. He did, however, make a great Speaker.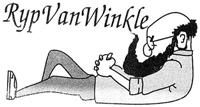 I am sure Satellite will claim she achieved greatness. She got elected to the country's highest office twice but whether she did anything great during that time remains a matter of opinion. When history eventually remembers her, instead of being the 'late great' it will be as the 'great late' Satellite!
It was said that you were keen to make the SLFP the 'Sri Lanka Family Party'. It is true that the party leadership remained within one family for over fifty years and that doesn't sound democratic. But, considering what has happened since then, maybe the party remained united simply because of that.
In the last ten years, instead of just the party leadership remaining within one family the entire party became one family's plaything. That led to a lot of resentment which led to Mahinda maama's defeat, ironically by his own Secretary who stepped out of the Blue camp and campaigned with the Greens.
The Blues are locked in a battle now because the 'R's who replaced the 'B's as the party's leaders also wanted to stay in control of the party for the next fifty years or even more and they are still trying to do that, even though they have been voted out of power by the people not once but twice.
What the 'R's don't seem to realise is that they are being led by people from smaller parties who want to cash in on the Blues' votes to stay in Parliament. Of course, any division among the Blues will only help the Greens but right now, the 'R's are not bothered by that – all they want is to return to power.
Remember the days, Sirima, when the Reds of your time – NM, Colvin and Pieter – tried to tell you how you should run your government and you showed them the door? Sadly, the Red of our time seems to be dictating to the 'R's about what they should do – and no one is showing them the door!
Together they call themselves the 'Joint Opposition' and keep pulling Maithri's leg whenever he tries to take control. He is now doling out ministries like a kindergarten teacher giving sweets to buy the silence of noisy children – and we saw this week that there are some who will fall for the bait.
As a result, Maithri has had to abandon most of the promises of his 'yahapaalanaya' campaign about limiting the size of his Cabinet but then, he must be thinking that it will not be too much fun to go down in history as the man who presides over the defeat of the Blues while still leading the country.
Sirima, this is where your beloved party is at as we remember you on your 100th birth anniversary next Sunday. You made many mistakes when you were in office but you did keep the Blues together until they returned to power. Whether it remains united is the question, though we hope it will, for the sake of our country.
Yours truly,
Punchi Putha
PS: Sirima, remember how Satellite used to always have a running battle with the Green Man not so long ago? It might interest you to know that they are the best of friends now, united by their common foe, Mahinda maama. In your day, that would have amounted to you becoming good friends with JR, but you would have never allowed that to happen, would you?