Local study to increase daily intake of essential vitamins through rice
View(s):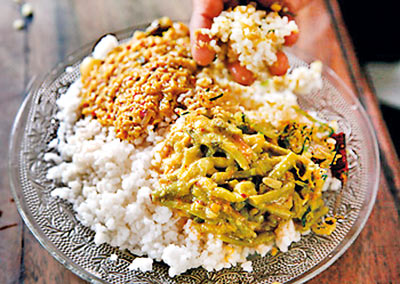 A pilot study on rice fortification in Sri Lanka to increase the daily intake of vitamins amongst the population is to be undertaken by the UN World Food Programme (WFP) office in Colombo.  According to a media announcement, WFP Sri Lanka has invited expressions from organisations to conduct the study with an April 15 deadline for submissions.  "Given that the typical Sri Lankan diet comprises rice as a staple, increasing the micronutrient density of rice through fortification has great potential to increase the daily intake of essential vitamins and minerals for the general population, thereby addressing widespread micronutrient deficiencies," the WFP said.
It said Sri Lanka's Ministry of Health is interested in exploring the potential for adopting rice fortification as one of the key strategies to prevent micronutrient deficiencies and noted that to better understand this a pilot study is required.  WFP said that as part of the nutritional interventions in the country the UN agency supports the Health Ministry to address the substantial challenges in combating and controlling micronutrient deficiencies, particularly iron deficiency anemia.