Giving movement and character to his subjects
Firi Rahman's second exhibition of hyper-realist drawings reflect his concern with animals who face extinction
View(s):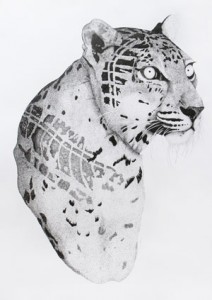 'Prediction Extinction', an exhibition by Firi Rahman opened at the Saskia Fernando Gallery last week. Rahman's body of work consists entirely of hyper-realist drawings. He held his first solo exhibition at Saskia Fernando Gallery in 2015 after which his work was featured in Colomboscope – Shadow Scenes, a visual art exhibition curated by Natasha Ginwala and Menike Van der Poorten. He was thereafter invited to speak at the Sri Lankan Archive for Contemporary Art, Architecture and Design in Jaffna on his work and experiences as an emerging artist.
In this body of work Rahman has evolved from portraiture to conceptual hyper-realism. After completing research on the subject of extinction accompanied by his own advocacy against the increase in endangered species in Sri Lanka alone, he began work on drawings of animals. Moving away from direct representation into a narrative of purpose the artist combines the story with the movement and character of his subject, using detail to create a seemingly tactile creature.
Rahman began learning how to draw on his own, using the internet as his resource. He first drew attention to his work through social media, using Instagram as a platform to exhibit his work. He was soon followed by many at which point he connected with the local art scene and began preparing for his first solo exhibition with Saskia Fernando Gallery.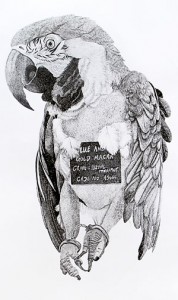 His second solo exhibition, "Prediction Extinction", will be on display from April 1 until April 23 at the Saskia Fernando Gallery, 41 Horton Place, open daily from 10 a.m. to 6 p.m.