Richard Clayderman comes alive in Sri Lanka
View(s):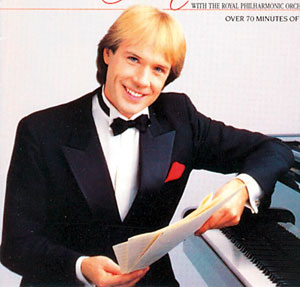 Richard Clayderman, one of the popular pianists and best-selling record artiste in the 80s era, is set to perform in Colombo at the Nelum Pokuna on April 8th starting at 7.00pm.
Clayderman is a French Classical Pianist and considered as one of the top French concert performers. He has established for himself a status as the most successful French act to have ever forged for himself a success beyond that of any other French musician, globally.
Having recorded over 1,300 melodies and creating a new romantic style through a repertoire which combines his trademark originals with classics and pop standards, Clayderman has devoted much of his time performing concerts.
As of 2006, his record sale numbers at approximately 150 million, and has achieved 267 gold and 70 platinum albums to his credit. He is popular in Asia and has been noted by the Guinness Book of World Records as "the most successful pianist in the world".
Clayderman's road to stardom was one of humility and a down to earth demeanour that earned him the respect of renowned pianists from France during his initial days. Eventually, Clayderman's distinctive piano style helped him acquire superstar status globally. He was once even reviewed by a German journalist who declared, "He has arguably done more to popularise the piano around the world than anyone since Beethoven".
He has clocked up massive worldwide record sales of approximately 90 million, at the last count, and an incredible 267 Gold and 70 Platinum discs to his credit. However, "The Prince of Romance" (as he was dubbed by Nancy Reagan) is not simply a recording artiste. In fact, despite his natural shyness and reserve, he is completely in his element on stage; a Richard Clayderman live concert is a real 'Spectacular' that should not be missed.
Clayderman's international success has resulted in a punishing tour schedule which, in the past, has seen him play as many as 200 concerts in just 250 days spent outside France. In spite of this, he remains very much a family man.
He also deemed his concert audience as an eclectic crowd; from parents with their young children, piano students, teenage piano lovers and grandparents.
Initially, Clayderman never achieved a dream of becoming a solo artiste but his first recording of 'Ballade pour Adeline' opened a doorway for him which eventually led to a career.
The concert is being organised by Helix Krest Holdings (Pvt) Ltd. Event Partners have been announced as Yamaha Music and Hotel Hilton Colombo.
Tickets will be available at Yamaha Music Centre, Hilton Colombo and Nelum Pokuna.
For more information, contact: helixkrest@gmail.com