French dramas on youth with individual struggles
Weekly film screening at Alliance Francaise de Kotte
View(s):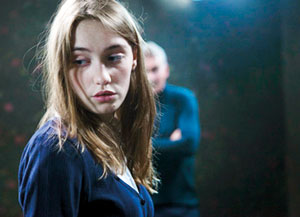 French drama films 'Mes chères études' directed by Emmanuelle Bercot and 'Élève libre' directed by Joachim Lafosse are to be screened at Alliance Francaise de Kotte, at Colombo 7.
'Mes chères études' is a story about Laura who is a 19-year-old university freshman who desperately wants to do well in school. She does da part-time job but cannot make ends meet. One evening in which she is short of funds, she answers a personal ad online by "Joe," 57, who seeks a female student for "tender moments." The pay is 100 euros per hour. Laura pledges to do this just once, and three days later, she goes to a hotel room with Joe. And then her spiral begins.
The film will be screened at 3 pm on April 5 and at 6.30pm on April 6.
2008 film 'Élève libre' revolves around  an aspiring young tennis player Jonas (Jonas Bloquet) who gets terrible marks on his high school exams. So Pierre (Jonathan Zaccaï), a friend of Jonas› family who is in his 30s, offers to tutor him. However, it isn›t long before the lessons go beyond academics to instruction in sex. While Jonas finds Pierre's seemingly open and liberated attitude refreshing at first, it is soon apparent that this older gentleman is actually manipulative and irresponsible, and the relationship deteriorates.
It will be screened at 3 pm on April 12.